EP review by kev@thesoundofconfusion.co.uk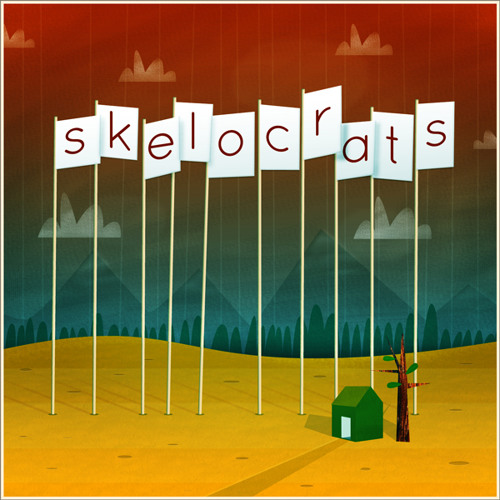 It was right at the end of last year that we first heard about Dublin guitar-pop group
Skelocrats
when they released an album called
'The Complete Skelocrats'
which took just 37 minutes to rattle through fifteen songs, all without sounding harried or half-arsed. What Skelocrats do is make pure indie/pop tunes with no nonsense, so you get to enjoy tune after tune without any needless indulgence or boring extended fade-outs. It's worth popping back and checking out that album if you missed it first time around, and if you've just spent all your cash on festival tickets then a good few tracks on the album are free to download too. Speaking of which...
Ace netlabel
EardrumsPop
have just put out this free three track EP by the band in which, thankfully, we get more of the same joyous, fluff-free music. Yes, Skelocrats have three songs here and they're done and dusted in a little over eight minutes. 'No Exceptions' has a title which sums up this approach, and it also happens to be a catchy guitar number of the variety that you will clap along to when no-one's watching. The second (what we think is) original track is 'Misguided Tour'; again it's classic, simple pop fun with some
"ba ba bas"
which you'll probably sing along to when no-one's watching. They finish off with a version of 'Poupée de cire, poupée de son' by France Gall from back when Eurovision Song Contest entries were good. This particular track was a winner for Luxembourg in 1965 and also became a live favourite for Belle & Sebastian for a while, but Skelocrats offer a whole new take on it. May they keep the songs flowing!
Skelocrats'
website
Stream or download the EP
For more news, reviews and downloads follow The Sound Of Confusion on
Facebook
or
Twitter
contact@thesoundofconfusion.com