Album review by kev@thesoundofconfusion.co.uk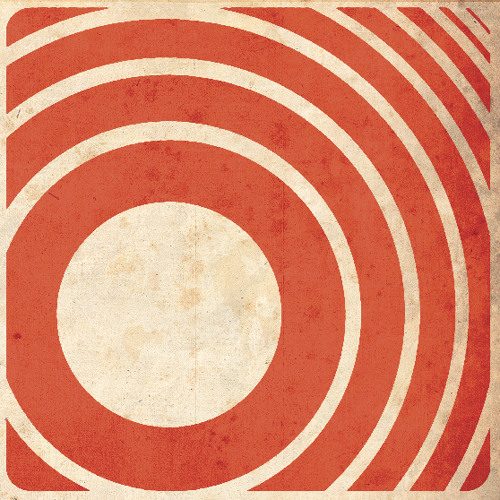 A word of advice then: keep an eye on where you buy your tickets from next time you're in Southampton. We can only wonder at where this south-coast lot got that album title from. We're fast learning that if a record is brought to us by Fuzz Club Records then it's already been given a trustworthy stamp of approval, and the same goes for the debut album by
Dead Rabbits
, a quartet that formed in 2009 and began blurring the boundaries between psychedelia, shoegaze, fuzz-rock and more. A bit of a drone here, a bit of space rock there, a Jesus & Mary Chain record playing in the background. You know the kind of sound; it's a winning formula provided the tunes are strong enough.
When it comes to being strong enough, we wouldn't fancy taking these tunes on in an arm wrestle. Given a couple of years to get their sound sorted, refined and then perfected, Dead Rabbits have presented us with a solid body of work. Consistent may not be the most exciting word to use when describing an album, but it's fitting in this instance. Of course things can be consistently bad, although I think you've gathered by now that on 'The Ticket That Exploded' the music is consistently to a high standard. Before we talk about that, let's look at what lets this record down, as very few albums are perfect. Lots of the songs here are the same make and model; there's not a vast amount of variation in the sounds or structures. And, well, that's about it to be honest. Aside from that we can have no complaints.
If we take the opening bars of first track 'Heavenly Way', we get a simple, repetitive, Spacemen 3 riff, overlaid with more guitar and then some thundering drums which all convalesce to lock into a deep psych groove. There's more modern sounding fuzz-rock found on the awesome 'Pulling The Trigger', the screaming 'It's All In Her Head' and the melodic highlight 'It's You'; 'MMB' is more shoegazey, as is 'Before I'm Too Late' and the superb 'When I'm Blue'. There is one song where they break from the walls of guitar and distortion, and that's on the quite lovely 'Never Fall', it doesn't sound out of place though, but possibly owes a debt to Primal Scream. Closing track 'Keep Me Warm' is a little more tender too, but is yet another top song. They don't let the standard slip at all. We dunno about the Rabbits part, but this lot are Dead Good.
Dead Rabbits'
website
Stream the album in full
Buy the album
Catch them live:
Jun 22 Glasgow Psych Fest, Glasgow, United Kingdom
Jul 25 Buffalo Bar, London, United Kingdom
For more news, reviews and downloads follow The Sound Of Confusion on
Facebook
or
Twitter
contact@thesoundofconfusion.co.uk