Tracks Of The Year by andy@thesoundofconfusion.co.uk
2 x Cucumber
Monster Munch Multipack
3 x Polka Dot Y-Fronts
Squirty Cream (Extra Large)
'Sensitive Skin For Him' Moisturiser
2 x Rub....
....emmm that's not the list I was meant to post is it....shall we just pretend this never happened? Good, I think it's for the best!!
It's an easy mistake to make really, I mean who doesn't love a good list or ten; after all the ability to procrastinate is what separates us from the diligent and successful, and who'd want to be one of them - not me sir!!

Anyhow, as you'll have gathered from the not at all fiendishly vague tagline up above, the actual list we're here to critique is a countdown of the 25 best musical compositions 2012 had to offer, as selected by the good taste guide that is yours truly. Long term Sound Of Confusion stoics will already be sickeningly familiar with this annual arrangement, but for the newbies amongst us all you need to know is that today you get to gorge on my chosen tunes. As ever I've applied merely a single rule to my culling process, which is that only one track is permitted per artist. Easy peasy? Then let's get it on!
.........................
THE LIST
1)

Field Mouse -

You Guys Are Gonna Wake Up My Mom
Ok so they use 'mom' instead of 'mum' or 'mam', tut tut tut, but we'll forgive Field Mouse that dreadful aberration, partly due to their American roots, but mainly because they write such scintillating tunes. Pipping their other releases to the number one crown is this brilliant surge of shoegaze-pop ('Shop' anybody?) that's like a woozy waterfall of melody and magic. A worthy winner.
Field Mouse's website
Buy the single
2)

Tennis -

My Better Self
Seafaring was sidelined for soul stomping when Alaina Moore offered up hints of Dusty Springfield as her becalmed vocal wandered an absent minded path amongst crisp snares and piano.
Tennis'
website
Buy the single
3)

Fort Lean -

Sunsick
Taking his lead from the title, Keenan Mitchell does indeed sound thoroughly sick with, and devoid of, the brighter things in life, but his anguished yelps and moans only enhance the mood as a persistent drum roll and grinding guitar lick team up to close in and crush him even further - great!
Fort Lean's website
Buy the single
4)

Internet Forever -

3D
Back in February I described this as "'Tomorrow Never Knows' with muscles" - I see no reason to change that diagnosis. Brief but bursting with big beat energy.
Internet Forever's website
Buy the album
5)

The Bilinda Butchers -

Teen Dream
Last year's top spot holders are back again. Can I let them in on the secret recipe please gents? A)source shimmering dreampop, B)stick 'Teen' in the title - Voila you make the list! P.S. I dare anyone not to sing along to the
'Pa ah ah ah ah ah ah'.
The Bilinda Butchers' website
Download the EP
6)

Splashh -

Need It
Right then, I want you to

i

magine taking BRMC and
schooling them in grunge before then handing them over to The Delays to undergo a rainbow respray, OK? Too hard? Alright, just listen to this corker instead, it's much the same effect!
Splashh's website
Buy the single
7)

Them Swoops -

Take Your Time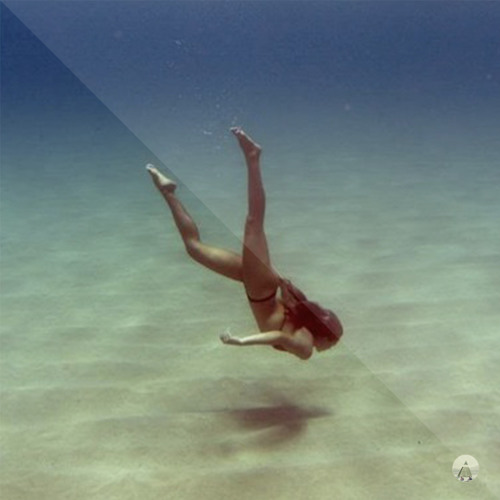 And if the above track wasn't enough psychedelic-rock fun for you then worry not because here's some more flown in from Australia. Unconfirmed reports suggest this is the exact sound you'll hear as you fall asleep on the beach while squinting at the sun. So uplifting it could sit you on the moon.
Them Swoops'
website
Download the single
8)

The School -

Never Thought I'd See The Day
Perky in the extreme, this heart warmingly innocent piece of organ led indiepop is officially impossible to listen to without wanting to twist and shuffle like a girl in a 1960's dancehall.
The School's
website
Buy the single
9)

Peace -

Follow Baby
It's easy to forget there was a time when Britain brimmed with bands of aggressive intent rather than meekly flouncing to flimsy folk. Peace haven't forgotten the lineage though and deliver a crunching sing-along guitar anthem worth of any of their predecessors.
Peace's
website
Buy the single
10)

Clockwork Radio -

Resolver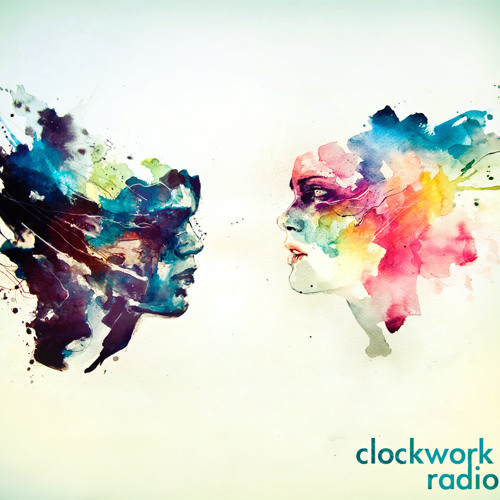 This track would merit a top ten spot purely off the back of the build up and breakdown section that leads into the Jimi does 'All Along The Watchtower' squalling riff. That the rest of the song is funky, fluid and fun simply seals the deal.
Clockwork Radio's
website
Buy the EP
....................

11)

Ultraista -

Smalltalk
12)

Memoryhouse -

The Kids Were Wrong
14)

Lupe Fiasco -

Around My Way
15)

Solar Systems -

Throw Your Hands Up
16)

Discopolis -

Oso Abrazo
17)

Tiny Fireflies -

Picture Perfect
18)

Still Corners -

Fireflies
19)

Dead Mellotron -

Stranger
20)

Letting Up Despite Great Faults -

Bulletproof Girl
21)

Zulu Winter -

Key To My Heart
22)

Egyptian Hip Hop -

Yoro Diallo
23)

Day Ravies -

Sunshine Punch
24)

Passion Pit -

I'll Be Alright
25)

Colour Coding -

Perfect
..........
We've reached the end of our descending numerical journey so all that remains are the niceties. If you wish to pass judgement on my choices, or even better give us an idea of what might make your own end of year playlist, then please get in touch via the comments box below or through
Facebook
and
Twitter
where you'll find Kev manning the lines, or give me a shout direct on andy@thesoundofconfusion.co.uk
If you want to have a gander at last years list then you can do so using the link below, and with that tidied up all that remains to be said from me is thank you for reading and have a top notch Christmas and New Year.
2011 List
contact@thesoundofconfusion.co.uk