EP review by kev@thesoundofconfusion.co.uk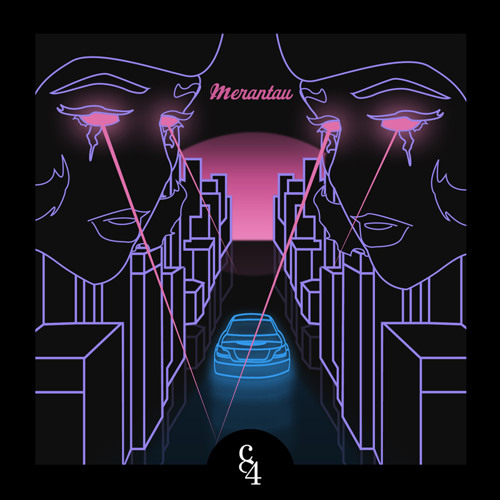 New to our ears,
Anton Muller
is a French producer, musician and DJ with a residency at the Paris Social Club, and is also director of the Class Of 84 label. Citing Giorgio Moroder and Anoraak as influences was always going to persuade us to check out his own work, and we're glad that we did. There's a cinematic element to these electronic sounds and a definite 80s vibe, something which Muller himself acknowledges and you suspect his long term goal may be to venture more into the world of film scores. Judging by the 'Merantau' EP it could be a field he'd excel in.
There are three tracks here and all are instrumental but despite this they never really fall into the ambient category and manage to keep you engaged throughout, something so many others fail to do. The spooky air of 'Sacrifice' could have been made for screen but works equally well as purely an audio piece, avoiding slipping into monotony with a few neat tricks. The title-track has a more modern sound and a more clubby feel, but it's still retro by comparison to modern dance movements, and this is a compliment. It all goes a bit sci-fi on final track 'Save Me', a reminder to any directors out there that Anton Muller could just be able to come up with the electronic sounds your work needs.
Anton Muller's
website
Stream the EP in full
Buy the EP
For more news, reviews and downloads follow The Sound Of Confusion on
Facebook
or
Twitter
contact@thesoundofconfusion.co.uk