Album review by KevW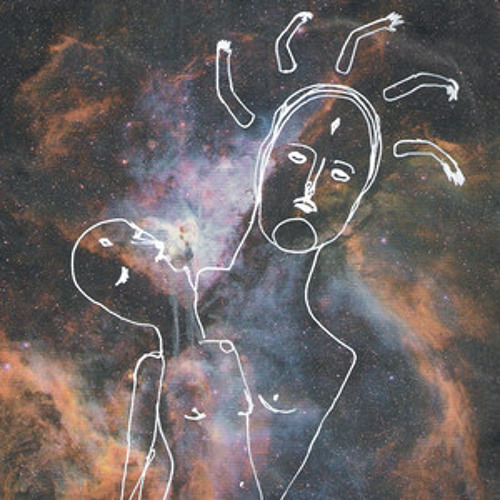 People with a better understanding of Spanish might know why this band from Vigo style themselves as
MVNICH
despite all their internet sites calling them Munich, but I guess it matters little. 'INA' is the group's debut album and was part recorded in their hometown and also in Bilbao before being sent to the US for mastering by Jamal Rhue who has previously lend his expert ear to releases by Pavement and The Dandy Warhols. Listening to MVNICH it's easy to see why he was chosen, as this album is a tour around the world of alternative rock, much of it referencing back to music from the late 80s right up to the present day, and both The Dandy Warhols and Pavement's influence can be heard along with many more artists.
If you wanted an easy tag for 'INA' then shoegaze would be the best one to go for, especially the groaning, spacious and melodic noise of 'The Outside Ghost' which employs percussion from The Jesus & Mary Chain and guitars from My Bloody Valentine with the vocals lost in the beautiful soup of sound, it's a quite titanic effort. They're a band who like their guitars, that's for sure, and they twist and contort their sounds into different shapes and effects like a less abrasive A Place To Bury Strangers, especially on the clanging and creaking 'Silver Rain'. If you listen to songs like 'Satin Dolls' then you'll notice that melody is as important a factor as the sound; they haven't bypassed good songs in pursuit of nailing the style they're after.
'INA' is an interesting mix of light and shade. There are points when the distortion seems angry, almost demonic, yet on other tracks angelic and uplifting; 'Hideout' actually manages to be both which is no mean feat. As far as contemporaries go, MVNICH might appeal to fans of the aforementioned APTBS and also Crocodiles (opening track 'Magnicide' certainly has echoes of that band), but really these guys are a cut-and-paste collage of all the bands they love and this comes together to make an album of familiar sounds with just enough of their own identity to give them distinction. This isn't the most original album you're likely to hear, but if you prefer your guitars loud and deformed then 'INA' should be right up your street.
MVNICH's
website
Buy the album
For more news, reviews and downloads follow The Sound Of Confusion on
Facebook
or
Twitter
contact@thesoundofconfusion.co.uk