Single review by kev@thesoundofconfusion.co.uk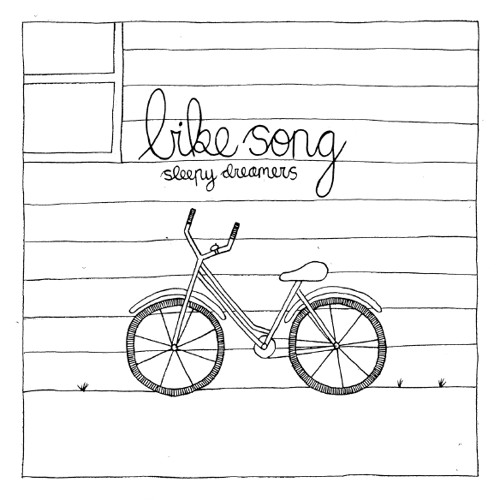 Melbourne was this week voted amongst the top cites in the world to visit (according to a vote in a travel magazine), and it would probably near the top of our list too. Not only is it a nice place with some great scenery, we'd love to spend a couple of weeks catching shows and seeking out more bands from its music scene.
Sleepy Dreamers
aren't as new as some, but with that extra experience has come an extra level of songcraft. Considering the quartet are essentially an indie-folk group, and considering that that genre is flagging more than any other, with so many derivative, bandwagon-jumping bores getting signed by major labels looking to cash-in on the fad before even the blindly-led public realise they're being conned, they don't half write some quality tunes.
New single 'Bike Song' is one such example. The drum into is excellent, and the combination of guitars also raises the bar, making those generic acts look as engineered as they really are. Plus the vocals are interesting, the harmonies sound really good, and the song is full of optimism, but not in a lighters-aloft, Glastonbury-headlining kind of way. 'Bike Song' is simply a lovable guitar-pop song, you could take the F-word out of the equation completely and still describe it perfectly. Whether Sleepy Dreamers fall foul of the backlash that's already begun against bands who toy around with acoustic guitars too much or not, they deserve a lot of kudos for treading their own path and not diverting to go down someone else's.
Sleepy Dreamers'
website
Buy the single
For more news, reviews and downloads follow The Sound Of Confusion on
Facebook
or
Twitter
contact@thesoundofconfusion.com