Single review by kev@thesoundofconfusion.co.uk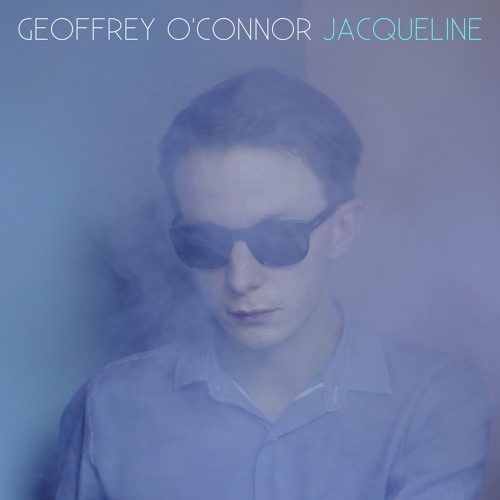 As always, with so much out there, it's nice to hear some electro-pop that both sounds good and has a mind of its own.
Geoffrey O'Connor
is also the frontman of the band Crayon Fields (I hope I'm not alone in not knowing who they are, but if this is essentially a side-project, they're probably worth investigating) and is soon to release his second solo album, following his first foray into the music world alone back in 2011. 'Jacqueline' is not only a catchy song (one of the most fundamentally important factors for any pop music) but it's individual and the lyrics are both nicely thought through and quite entertaining with it.
With a beat from a club circa-1985 and some synth stabs from the same era, a touch of modernity is applied too so that this becomes more than some musical archaeology. The song sparkles in just about every way imaginable and the vocals are clear and at the front, allowing those lyrics to get equal billing to the music.
"December in the park, the sounds of tiny cars, your hands lost in the leaves, your nipples pointed to the stars".
Quite. Yet this never sounds like a novelty or comedy record, in fact it's perhaps closer to a synth-pop version of Pulp, and surely that's got to be something new? Either way, it's a top tune.
Geoffrey O'Connor's
website
Buy the single
Catch him live:
Tue, Oct 15, CMJ, New York, New York
For more news, reviews and downloads follow The Sound Of Confusion on
Facebook
or
Twitter
contact@thesoundofconfusion.com