Single review by kev@thesoundofconfusion.co.uk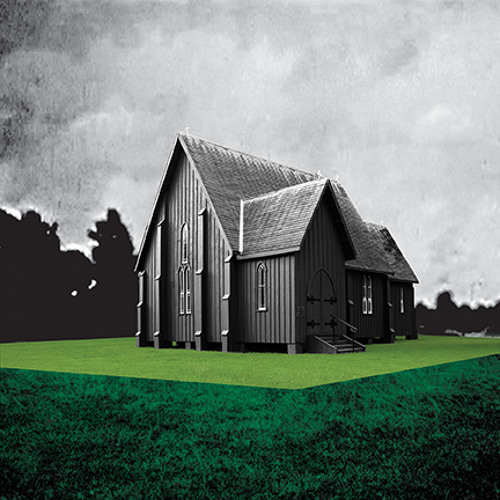 Well the video to this one is pretty intense, and more like a psychological horror movie than a music promo. But I'll give you the joy of trying to figure that one out for yourselves.
School Of Night
is a new project whose debut EP is released this week, but the man behind the record isn't a newcomer. School Of Night is the solo project of producer and multi-instrumentalist Darby Cicci from the band The Antlers. The video was his doing as well; not only can he produce, play and obviously write too, turns out he's not too shabby when it comes to film either. I guess with a lot of talent in the field of the arts then a solo project acts as a nice outlet for ideas that may not fit the band.
The songs were written between time touring and recording with The Antlers, and the current gap is perfect for finally getting the finished product out there. It's very difficult not to be impressed, and that will probably go for people who wouldn't normally favour experimental/alt-rock/indie type music too. A brooding and majestic piece, 'Fire Escape' is arranged with strings and brass along with electronic beats, yet it never goes over the top and has a general downtempo feel, but the power contained here is the equal of that of most other more energetic forms of music you may hear. Besides the video, the song feels very moving and emotional, not least because of the near-perfect set of vocal chords. Solo projects are often the reserve of musicians who have ideas that may not be good enough for band that houses them. There's not a chance of that being the case with School Of Night.
School Of Night's
website
Buy the EP
Catch him live:
Oct 29 The Haunt, Brighton, United Kingdom
Oct 30 Exchange, Bristol, United Kingdom
Oct 31 Shacklewell Arms, London, United Kingdom
For more news, reviews and downloads follow The Sound Of Confusion on
Facebook
or
Twitter
contact@thesoundofconfusion.com