Single review by kev@thesoundofconfusion.co.uk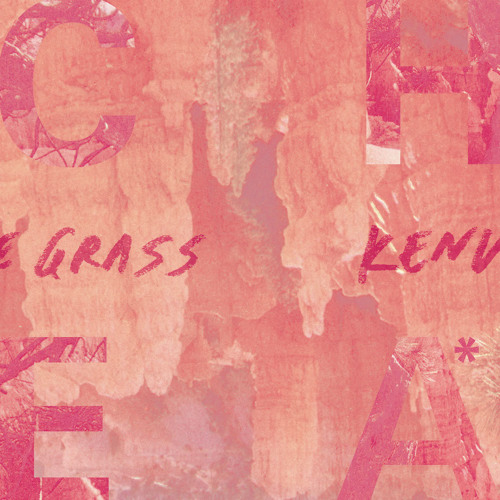 First off, note the spelling of
Cheatahs
for use when doing any web foraging about the band (of check the links below) because there are several other bands called Cheetahs. These are the London-based band, signed to the excellent Wichita label, and 'Cut The Grass'/'Kenworth' is their new single, out this week. Put simply, it's very good. It was their live shows that got them noticed by the legendary US label, as they managed to bag a spot supporting Milk Music. After a few demos were heard, little time was wasted in snapping them up, and it's easy to see why. They encompass a whole generation, maybe two, of quality alternative guitar bands. From shoegaze to grunge to indie to punk to fuzz-rock to powerpop to you get the idea...
'Cut The Grass' hits instantly. No messing around with fancy intros or slow builds, they just launch into a scuzzy blast of guitar heaven; it's like a huge wave of wonderful noise sweeping you up. When the vocals arrive they're not harsh or shouty, that would detract from the buzzing beauty they've created, they're soft and melodic and are taken care of by someone who can actually sing. If you like uptempo shoegaze-type sounds then you'll fall for this as quickly as the label (and I) have. The start to 'Kenworth is much the same. It does away with the formalities although is slightly more broken, but that doesn't mean the rest of the song is any less smooth that its predecessor (well, as smooth as fuzzy guitars can be anyway) and sound-wise is a close cousin. The two songs match exceptionally well, with 'Kenworth' maybe just
slightly
more caustic for those who like some added bite. A brilliant double attack on the eardrums.
Cheatahs'
website
Buy the single
Catch them live:
17/10/13
Cardiff, SWN festival, UK
18/10/13
London, The Sebright Arms, UK
19/10/13
Oxford, Gathering Festival, UK
01/11/13 Luxembourgh, EXIT07, Luxembourg
02/11/13
Brussels, Rotonde, Belgium
04/11/13 Hamburg, Hafenklang, Germany
06/11/13
Copenhagen, Beta, Denmark
07/11/13
Stockholm, Debaser Medis, Sweden
08/11/13
Oslo, John Dee, Norway
09/11/13
Gothenberg, Henriksberg, Sweden
11/11/13
Berlin, Bi Nuu, Germany
12/11/13
Warsaw, Hydrozagadka, Poland
13/11/13
Wroclaw, Bezsennosc, Poland
14/11/13
Prague, 007, Czech Republic
15/11/13
Wurzburg, Cafe Cairo, Germany
16/11/13
Lausanne, Le Romandie Club, Switzerland
17/11/13
Milan, Lo Fi Club, Italy
19/11/13
Lyon, Marche Gare, France
20/11/13
Paris, La Gaite Lyrique, France
22/11/13
Manchester, Deaf Institute, UK
23/11/13
Glasgow, Broadcast, UK
25/11/13
Hyde Park, Leeds, Brudenell Social Club, UK
26/11/13
Bristol, Start The Bus, UK
27/11/13
Brighton, The Haunt, UK
28/11/13
London, Village Underground, UK
For more news, reviews and downloads follow The Sound Of Confusion on
Facebook
or
Twitter
contact@thesoundofconfusion.com