Single review by kev@thesoundofconfusion.co.uk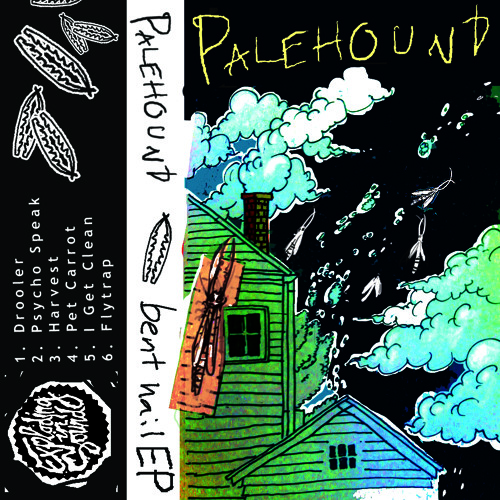 We're still waiting for all these new state-of-the-art tape players to arrive on the scene so that indie fans can play their new favourite format to a decent standard, because none of my old tape players are really up to much in terms of quality, and these were expensive things. Yes, within a couple of years (unless we get the Apple iTape next year) all of these trendy cassette releases will be gathering dust in the loft just like all the ones I bought in the '90s are. But at least people are buying physical formats, although I dread to think what kind of second hand machines they're listening to them on through. It is, of course, more likely that people will buy the tape and then just listen to the music by downloading it anyway. It's still nice to have a physical product.
New York lo-fi guitar-pop band
Palehound
have their debut EP out next week on cassette and digitally, with 'Pet Carrot' as it's first single. Initially you suspect a quirky acoustic number, but as the song progresses from a single guitar and a highly likeable voice with quirky lyrics, an excellent transformation takes place. First a thumping beat, then back to that scratchy solitary guitar. All of a sudden a great bassline and a proper beat jump in and we have a full-on quality track on our hands. Then add more electric guitars, thrown over the song like a bucket of paint to add a surprising blast of colour and it all works amazingly. An unexpected but incredibly welcome surprise.
Palehound's
website
Buy the EP
Catch them live:
Oct 18 Pianos, New York, NY
Oct 19 Silent Barn, Brooklyn, NY
Oct 31 Cake Shop, New York, NY
Nov 02 Blue Room, Sarah Lawrence College, Bronxville, NY
Nov 07 Death By Audio, Brooklyn, NY
Nov 16 Muchmore's, Brooklyn, NY
For more news, reviews and downloads follow The Sound Of Confusion on
Facebook
or
Twitter
contact@thesoundofconfusion.com