Single review by soul1@thesoundofconfusion.com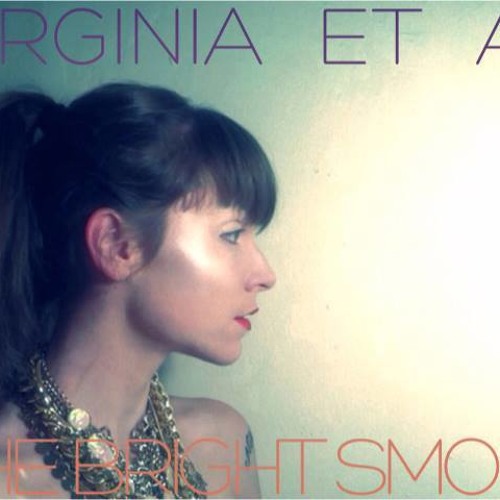 It's still all about the duos, and it's still all about Brooklyn. 2014 has carried on pretty much where the last few years have left of, although the music made by
The Bright Smoke
isn't the electro-pop or experimental indie that we've come to expect from new York's most prosperous musical borough. The pair already have a debut album, 'Late For War', available, and single 'Wild Again' is from their follow-up EP 'Virginia Et Al. It seems as though Mia Wilson and Quincy Ledbetter have a different set of influences to many of the bands and artists that surround them, opting for a richer, more cinematic style; this song would lend itself perfectly to a film score.
We could mention names like Leonard Cohen, Portishead or even Sigur Ros. Put those three in a room together and you may end up with something resembling 'Wild Again'. The almost dubby beat is consistent and mid-paced, and it's this that generates the atmosphere instantly, but that's only added to by spooky sections of guitar and piano that wind their way around the song. What will stay for longest in most people's mind's is probably the vocal though. It's warm, silky, rich, slightly pained and rather haunting.
"Don't let it break me"
is perhaps a line that sums up the mood. This isn't a happy song; it sounds as though its documenting a struggle of some sort. Whether they win that particular battle or not, they've won us over.
The Bright Smoke's
website
Stream or buy the EP
For more news, reviews and downloads follow The Sound Of Confusion on
Facebook
or
Twitter
contact@thesoundofconfusion.com