Single review by soul1@thesoundofconfusion.com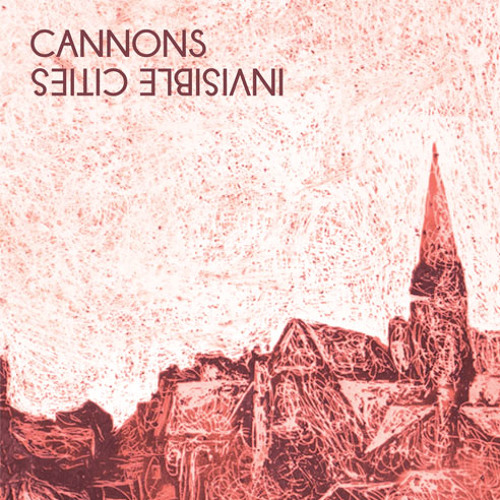 On more than one occasion we've mentioned just how good the music scene in Israel, and Tel Aviv in particular, really is. One of the few bands who've managed to make decent headway in the UK and North America is shoegaze group
Vaadat Charigim
, but there are more that should be known about outside of their homeland. Until the mainstream press decides to focus on that part of the world, which is probably unlikely, then maybe the best move to further your careers it to up-sticks and move away. It needn't be forever, but in terms of getting a foothold, then places like London or New York will probably offer more opportunities. Make a name for yourselves and then you can move back home to live and make records, and then go and tour them around the world.
Cannons
have been releasing music since 2010, and have now completed their debut album, 'Nothing Anywhere'.
Whether their move to London was to give themselves more of a fighting chance, or was decided upon for other reasons we don't know, but if we had to guess then we'd say the former. The first single taken from the album is 'Invisible Cities', and it's a song that does owe a debt to the British and US indie scenes. The first minute in particular may remind you of The Smiths; the plodding bass and jangly guitars are very reminiscent, but Cannons aren't just here to copy. The harmonies don't fit the Manchester band at all, and just after the one-minute mark they launch into a joyous and uplifting chorus, and you won't find many of them in any of Morrissey's works. The use of electronics is interesting too, and brings them more in line with the current Brooklyn scene. 'Invisible Cities' is a song that starts well and gets progressively better throughout, and by the end you've got your fingers crossed that they do eventually get the recognition that thy deserve.
Cannons'
website
For more news, reviews and downloads follow The Sound Of Confusion on
Facebook
or
Twitter
contact@thesoundofconfusion.com