Canon Logic - IBOK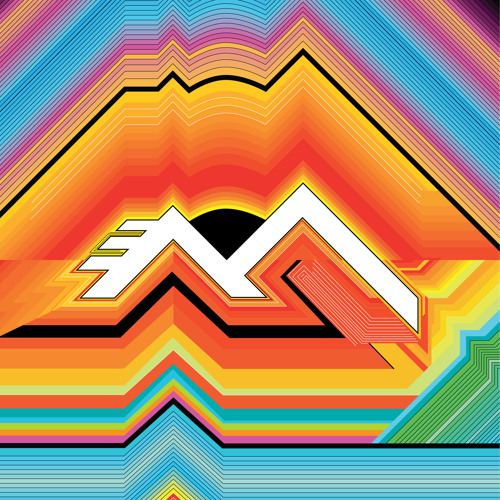 We're continually reporting on how Brooklyn has some bands who materfully straddle the worlds of the mainstream and the alternative. Well,
Canon Logic
are one such band, and their single 'IBOK' is one such song. Taken from their new EP 'WYLD', this is big on radio-friendly hooks and also retains an air of innovation that will appeal to the indie crowd. They should be bigger, put it that way.
Free download:
'IBOK'
(Right click, save as)
Canon Logic's
website
Stream the EP in full
Buy the album
King Of Prussia - Actuary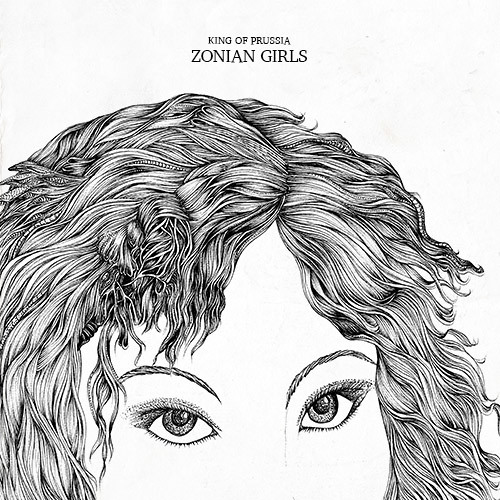 If your tastes tend to veer more towards less commercial indie sounds, then you might be well acquainted with
King Of Prussia
already. The Spanish/US collective have over 20 musicians featuring on forthcoming double album 'Zonian Girls…And The Echoes That Surround Us All' which is out in April. Single 'Actuary' is top-grade guitar music that's embellished by a plethora of wonderful instrumentation.
King Of Prussia's
website
Pre-order the album
Catch them live:
THU 27 MAR Flicker Theatre and Bar, Athens, GA, US
FRI 28 MAR The Evening Muse, Charlotte, NC, US
SAT 29 MAR Rockin' Hard Saloon, Murrells Inlet, SC, US
SUN 30 MAR Chapel Hill Underground, Chapel Hill, NC, US
MON 31 MAR Slims, Raleigh, NC, US
TUE 01 APR The Camel, Richmond, VA, US
WED 02 APR Velvet Lounge, Washington, DC, US
THU 03 APR The SideBar Tavern, Baltimore, MD, US
FRI 04 APR Pianos, New York, NY, US
SUN 06 APR Stage on Herr, Harrisburg Midtown Arts Center, Harrisburg, PA, US
MON 07 APR Johnny Brenda's, Philadelphia, PA, US
TUE 08 APR Howlers Coyote Cafe, Pittsburgh, PA, US
WED 09 APR Wilbert's, Cleveland, OH, US
THU 10 APR Frankie's, Toledo, OH, US
FRI 11 APR The Yellow Barn, Ann Arbor, MI, US
SAT 12 APR Hideout, Chicago, IL, US
SUN 13 APR Daytrotter, Rock Island, IL, US
MON 14 APR The Black Sheep Cafe, Springfield, IL, US
TUE 15 APR Foam, St Louis, MO, US
WED 16 APR Springwater Supper Club, Nashville, TN, US
THU 17 APR Pilot Light, Knoxville, TN, US
FRI 18 APR Emerald Lounge, Asheville, NC, US
SAT 19 APR Under The Couch, Atlanta, GA, US
Rasputin's Secret Police - Kids With No Friends
With news that yet another gritty, grungy '90s band have reformed (Veruca Salt), it really seems like there's a taste for this kind of thing at the moment. So it's the perfect time for the wider world to hear
Rasputin's Secret Police
. The duo have been making music for years, but never really ventured out of Philadelphia. New album 'Comfortable' should see the word spread further. Here's 'Kids With No Friends'.
Rasputin's Secret Police's
website
Pre-order the album
Reveries - Rows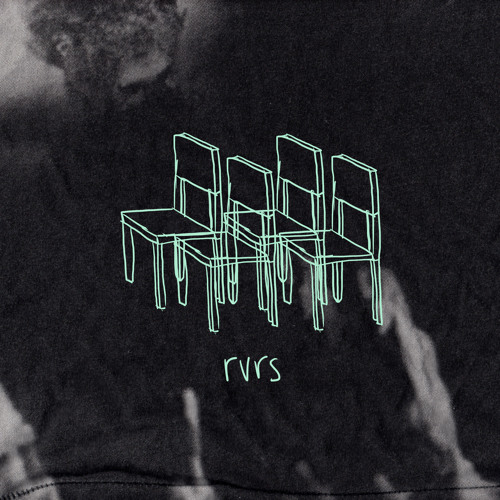 We hadn't featured Swedish band
Reveries
since
a single last summer
, and then they deliver us two singles in quick sucession. Firstly came
'Tip Of Your Tongue'
, and now 'Rows'. This is classic-sounding guitar-pop with a spring in its step and plenty of melody. It's perhaps the strongest track we've heard yet, changing from different dynamics and applying a bit more crunch when needed.
Reveries'
website
Buy the single
Benjamin Shaw - Goodbye, Kagoul World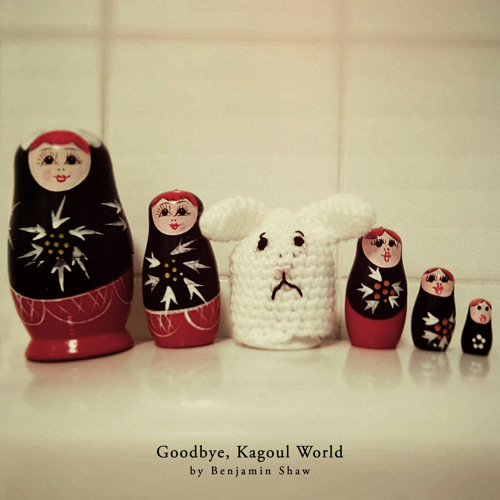 Canadian-born but Blackpool-raised, singer-songwriter
Benjamin Shaw
accurately describes his sound as "mope-fi". From the forthcoming album of the same name, single 'Goodbye, Kagoul World' shows that he at least has a sense of humour with it. This brass-flecked alt-rock track gently plods along with a wearyness to the vocals, yet still it sounds sparkling and lovable. Rarely has moping sounded so good.
Download 'Goodbye, Kagoul World' for free by heading
here
Benjamin Shaw's
website
Pre-order the single
Catch him live:
WED 16 APR The Ivy House, London, UK
For more news, reviews and downloads follow The sound Of Confusion on
Facebook
or
Twitter
contact@thesoundofconfusion.com