Album review by soul@thesoundofconfusion.com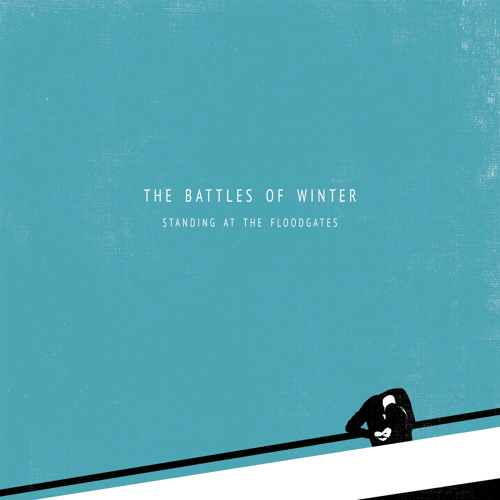 If you've heard recent singles
'A Blackout For The Bloodsuckers'
or 'White Count' from
The Battles Of Winter
,
then you'll have spotted an exciting and powerful take on post-punk (the former) and something a touch less full-on but perhaps even more potent because of this fact (the latter). For obvious reasons it's usually the most radio-friendly/accessible or simply best songs from an album that get singled out, and this can mean that when faced with larger collection of music by the same band, the singles really stick out and the others take a bit longer to be given the same love. Or, sadly, it turns out that the band in question only had two or three good songs in the first place, the rest being padded out with filler. What's really exciting is when you hear an album for the first time and you get it straight away. No waiting for the sixth play for it to sink in, and no overuse of the skip button.
Formed several years ago in London, The Battles Of Winter now live in different locations, but this has no detrimental effect on their music. Far from it in fact. It may have taken the quartet a while to get to the album stage, but had they put out a set of songs a few years ago then it's unlikely that it would be to such a high standard. Britain (and much of Europe and North America) have seen some battles this winter, but as spring arrives we can start embracing the warmer, brighter days and start discovering some of the records that could define our summers. 'Standing At The Floodgates' isn't sunny pop, it's dynamic and sometimes anthemic post-punk/alt-rock, but it still lightens the load on your shoulders. It also works even better as an album than if you were to just skip through the singles; you'd be missing out big time. Whether it's the extra time or the natural talent, The Battles Of Winter don't seem to allow any music on their records to be substandard at all.
With an anthemic grandeur to go with its guitar onslaught, 'The Engine (Of Civic Process)' makes you feel about a foot taller, such is its impact; the thumping, pounding, relentless 'Where Did You Get Those Fireworks' has some superb guitar work and sees the band experimenting with what they can do, bringing in flashes of krautrock and darkwave, but never feeling out of place; these songs flow together as one. Stretching out towards six-minutes in length, it's the prowling centrepiece of the record. A different kind of darkness strikes us on 'He Fell From Above And Hit The Rocks Below', a song that lyrically and at times musically recalls Nick Cave, but despite the less than cheerful subject matter, it still packs a punch, particularly when everything bursts forward for a dramatic ending. Those chiming guitars take the intro to 'My friend The Scapegoat' and sent it skyward, perhaps in a similar manner to someone like Nick McCabe. This is another song that makes use of well thought-out lyrics and different dynamics, switching to a slower mid-section before blasting us with a grungy ending. There's a slight philosophical angle to the title 'Numbers Are Just Shorthand', but musically this is more single potential and is best served very loud. It's less complex than some tracks here, but isn't diminished by this fact in any way. On closer 'I Became A Station', the band run through everything they have in their arsenal, but not just for the sake of it. The slow, moody build-up, the neat lyrics, the powerful dynamic created by a group of musicians who are all on the same page, the anthemic, epic qualities that have cropped up throughout, the ambition, majesty, force and determination; it's a fitting way to sign off. This battle has been well and truly won.
The Battles Of Winter's
website
Catch them live:
Wed, March 26, The Macbeth, London, United Kingdom
For more news, reviews and downloads follow The Sound Of Confusion on
Facebook
or
Twitter
contact@thesounofconfusion.com