Album review by soul1@thesoundofconfusion.com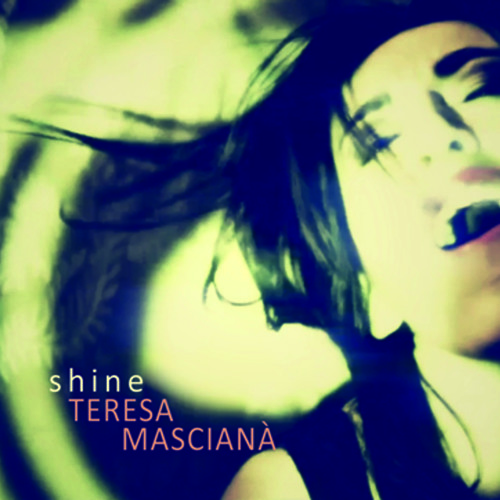 She's a multi-talented lady is Italian
Teresa Mascianà
. As well as being a noted sound engineer and having toured the globe with various bands and undertaken studio work, her instrument of choice is the bass, and she's proving her worth as a songwriter and singer as well. 2012 saw her release her first album 'Don't Love Me', which garnered favourable reviews and secured her a spot on the soundtrack to the film 'Aspromonte' in which she also had an acting role. As indicated by the title of her debut album and also this new record, 'Shine', she's not confined to the Italian language either, with the nine songs here being a mixture of English and her native tongue. Unlike some acts who have more success in the English speaking world when using that language, the Italian songs add an extra dimension rather than being off-putting to non-speakers.
Coming from a rock background but also being inspired by the sounds of the US west-coast and traditional "indie" type music, there's a certain universal appeal to many of these songs. The quirky nature and handclaps of opening track 'Have A Good Time' wouldn't have been out of place on an alternative guitar band's album from three decades ago, but it doesn't sound dated and provides a sprightly start to proceedings. It's one of several highlights, despite the use of English swearwords with a heavy Italian accent being perhaps a little odd sounding, and maybe the reason why the Italian songs are less difficult to fault. The semi-acoustic 'Crazy' falls foul of the same problem, but otherwise adds some welcome variety. The title-track is another vibrant stand-out, taking in a little more of a classic rock edge.
Of the Italian songs (which number fewer), 'Non ci penso piu' feels more natural but eases its foot of the gas a touch, aiming for something with a deeper bass groove and succeeding in doing so. There is a slight tendency to slide closer to the middle of the road and appeal to a more pop-oriented crowd; this is heard on 'Melissa Knows' and the aforementioned 'Crazy', but both are still enjoyable. 'Africa' has its roots firmly in AOR and is a dedication to the missionary Vincenzo Troletti, yet it may put off those with more eclectic or alternative tastes. That eclecticism is found on 'Gundo Senado' which stirs the pot and makes things more interesting again, whilst 'Away' brings us back to that indie-rock vitality heard in the opening tracks. Perhaps the ultimate summary is saved for last, as the atmospheric 'Carry Me On' fuses this indie sound with classic rock and results in one of the best songs on the album; it's a fitting finale.
Teresa Mascianà's
website
Buy the album
For more news, reviews and downloads follow The Sound Of Confusion on
Facebook
or
Twitter
contact@thesoundofconfusion.com