Single review by scott@thesoundofconfusion.co.uk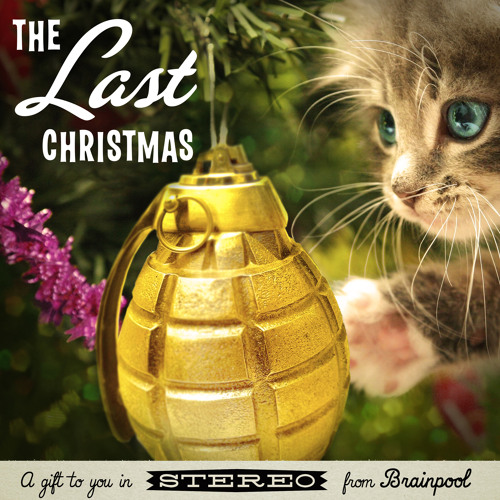 The mood is set, it's Christmas and why not review some alternative Christmas goodies! Starting with another Swedish export,
Brainpool
's first single in over a decade, 'The Last Christmas', and with the '90s well and truly behind them, there are evident signs of a revival in place. Some of the best bands we've had grace our ears were spawned in a decade of baggy shirts, ripped jeans, wedged hair styles and of course not forgetting Eddie Vedder's whaling and annoying rock star attitude! So where Pearl Jam failed, Brainpool succeeded, boasting glorious indie pop comparisons with the likes of Teenage Fanclub, Big Star and The Beatles.
They were part of that generation that gave birth to Superchunk, Pavement, Sebadoh, Sonic Youth and Built To Spill. So like all these bands that have all recently revived themselves to show us that they still party with plenty to offer. Lunds' Brainpool fronted the '90s for indie kids in Sweden wanting a piece of the action, which ultimately led to the band making an appearance at the Grammys and heavy touring both in Sweden and Europe and playing to enthusiastic crowds in the USA. So after almost a decade of silence they return with the first signs of maybe some more to offer than a little Christmas jingle in pure pop format, rocking jingling bells and sweet lyrics to get you in the festive spirit.
Brainpool's
website
Download the single
For more news, reviews and downloads follow The Sound Of Confusion on
Facebook
or
Twitter
contact@thesoundofconfusion.com