Single review by jay@thesoundofconfusion.co.uk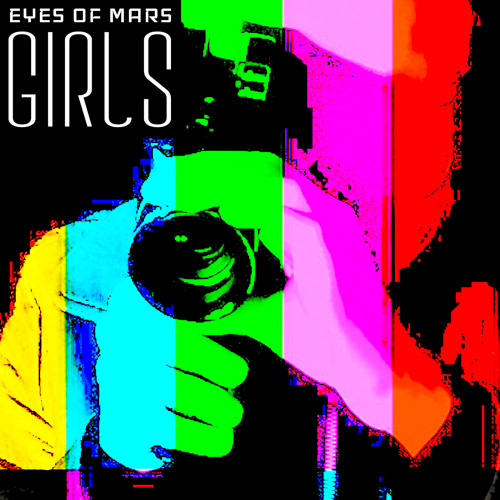 I hate
Eyes Of Mars
. OK, let me explain: three plays of their new slice of pure electro-pop euphoria; not only is 'Girls' utterly irresistible hook so deeply embedded in my brain that I am having to consider some form of lobotomy to remove it, to allow for some other music to have some space. But... so bloody huge, dynamic and addictive is 'Girls' that not only am I fearing that I will hear it in my sleep, but I am sure that the damn dog is singing it (or at least growling along). And it seems that there is something being mixed into our water here in Bristol, for every day or so there is another great band screaming out of the city like a rocket propelled Gromit across the Suspension Bridge. Eyes of Mars are no exception to this. Recently both
Lionface
and
The Fauns
have sent shivers of excitement bolting through us, and now with 'Girls', Eye of Mars are getting us shaking all over again. If this level of aural excitement continues I may have to consider moving to Steep Holm (Google it).
'Girls' staggers into view like a glamour princess trying to straighten her tiara. Then 'Girls' sweeps us up on a clutch of pounding, near industrial beats, before Eyes of Mars unleash that hook in one of the biggest choruses of the year. Remember those rare, yet perfectly formed pop punches (Girls Aloud - 'Sound of the Undergrond', Sugababes - 'Freak like Me')? Where there's a perverse delight in allowing a subversive stream of pop that runs from Gary Numan to Garbage, to conquer the charts? Well 'Girls' is mined from the same strata. It stomps on you with it's 9" heels and slaps you with a ecstatic dayglo supernova where
"girls have one thing on their mind"
. I promise you it will take up residence in your cortex as it has in mine. Also there is a deliciously dark stream, like a bondage queen smiling out from behind the skirt of the glamour princess, running through 'Girls', giving it a wickedly strong core. All which adds up to 'Girls' being one of the best 2.39 mins you will spend anywhere, any time.
Eyes Of Mars'
website
Buy the single
Catch them live:
Jan 10 The Louisiana, Bristol, United Kingdom
For more news, reviews and downloads follow The Sound Of Confusion on
Facebook
or
Twitter
contact@thesoundofconfusion.com