Single review by soul1@thesoundofconfusion.com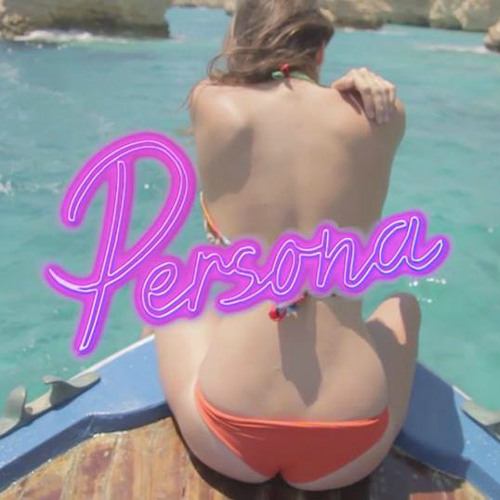 Since putting out their
debut album
last year there's been a minor reshuffle in the line-up of Philadelphia electro-pop group
Drull
,
who have now moved from being a duo to a trio. This year has seen them follow-up that first offering with a more substantial, beefier second album in
'Chances Taken'
, a record that saw them wisely shift away from the chillwave sound of old which itself has died a slow death as its main practitioners look further afield. A couple of other singles have appeared this year too, showing that Drull aren't a group short on material. Now, and with suitably festive artwork (ahem), they offer us a new single, 'Persona'.
Musically as well as visually, this is a track that is more suited to summer than winter, making it a hugely welcome break from the deluge of seasonal offerings that bands spew out this time of year for a quick cash-in. 'Persona' again employs bigger beats and a throbbing backing that provides a robust base on which to plant a neat melody and some very sweet and dreamy vocals. We've repeatedly mentioned just how crowded the electronica/electro-pop market has become since the public decided they wanted a break from guitars for a while, but that doesn't mean that if you dig below the mainstream's generic surface that there aren't some real alternatives that supply music which is not only more credible, but makes for a far better listening experience as a whole. In fact we'd even go as far as to say that at under four-minutes long (generally perfect for most types of pop music), 'Persona' could do with being made into an extended version to save that repeat button from getting too much punishment.
Drull's
website
Click the link on the bottom right of the stream above and grab 'Persona' for free
For more news, reviews and downloads follow The Sound Of Confusion on
Facebook
or
Twitter
contact@thesoundofconfusion.com