Single review by KevW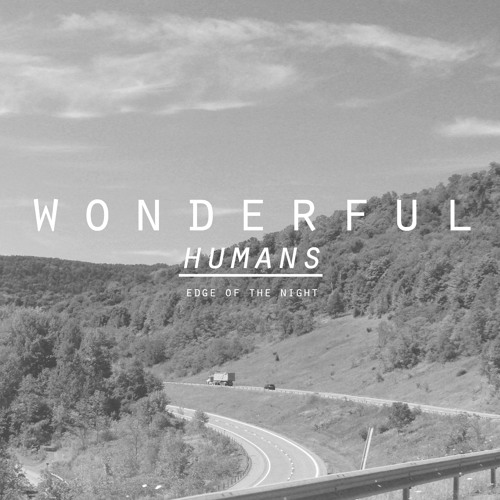 We have no reason to believe that self-proclaimed "mystery group"
Wonderful Humans
aren't indeed very fine people - but then we wouldn't know would we? They don't say who they are or where they're from, which naturally could lead to speculation as to whether they're a new group recording their first ever music, or whether they're secretly a supergroup made up of members of various noted bands from wherever it is they call home. But to be honest, even though we like to give out a bit of info on the people whose music we write about, it actually doesn't really matter. Famous or unheard of, we're not fussed; the only important thing about music should be whether or not it's any good.
Take away the "humans" part of their name and you have a perfect superlative to describe their new single 'Edge Of The Night'. This is first-rate alt-pop/indie that calls to mind Metric or perhaps Howling Bells crossed with
Azure Blue
. This is a stunningly well-made track that takes alt-rock, lightens it a bit with a more electronic vibe and a beat that makes the song feel more widescreen and expansive, doing so without having to overdo the production. This synth aspect is what leads to the comparison with underrated Swedish alt-pop master
Azure Blue
; if you've ever heard his music then you'll know that a breathtaking chorus can make your heart, brain and ears melt with joy, which is kind of what Wonderful Humans do. As long as they keep this up then they can hide their faces away as long as they like, anything else could only be secondary.
Wonderful Humans'
website
Buy the single
Follow The Sound Of Confusion on
Facebook
or
Twitter
contact@thesoundofconfusion.com