Single review by KevW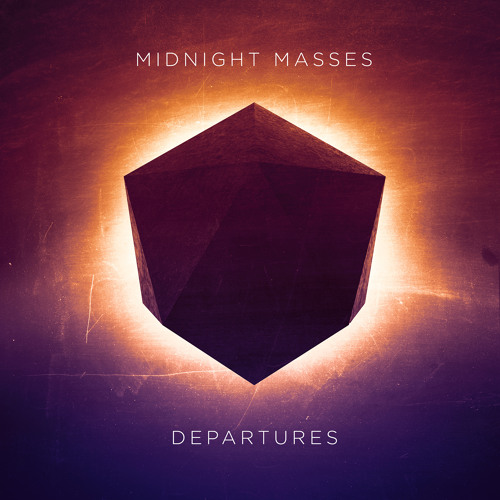 Having released their debut EP back in 2009,
Midnight Masses
are no strangers to this business, especially when you factor in that they contain members of ...And You Will Know Us By The Trail Of Dead, a band who are bona fide alt-rock heroes and have been an influence to at least a couple of generations of musicians who favour a harder sound but without the trappings and stereotypes that can often involve. With their new album 'Departures' due to drop in a couple of days, Midnight Masses showcase a sound that's less heavy and more psychedelic than much by their associated band, but it does carry some of their non-conformist style with it. Given the input of other musicians, we shouldn't dwell on the connection too much, because on the strength of this single, they might share certain characteristics, but they're two clearly different bands and this is by no means a copy.
With an album named 'Departures', a song that's about travel and not having a home is somewhat fitting, yet this isn't the story of a man of the world freely going wherever he chooses as a free spirit; the lyrics here talk of loneliness, a loss of direction and a struggle to figure out a place in this world. The wavering, psychedelic guitars and motorik beat mean that 'Am I A Nomad' isn't one big downer though, it's an upbeat, inventive and experimental alt-rock track that throws out all kinds of colours, sounds, eerie voices and trippy effects. A notable bassline is the icing on the cake and the lot together could almost be the cover of a Flaming Lips song; the subtle electronics and ever so slightly poppy nature add to that effect and result in an interesting and accomplished track, and one that has us anticipating more good things from the album.
Midnight Masses'
website
Buy the album
Follow The Sound Of Confusion on
Facebook
or
Twitter
contact@thesoundofconfusion.com