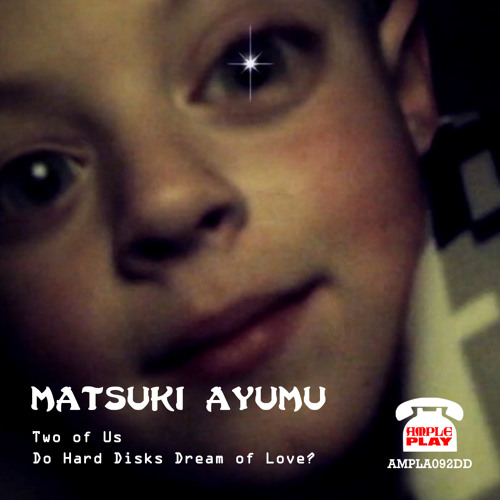 Here are the best free downloads to land in our inbox this week. For a continuous playlist, scroll to the bottom of the page.
Letting Up Despite Great Faults - Wrapped
This new single from Texans
Letting Up Despite Great Faults
is the perfect variety of indiepop for this time of year: upbeat, joyous, melodic, jangly and full of sunny goodness. Their album 'Neon' is out in August, and with this combination of guitars, synths and harmonies, it could just be a refreshing and exhilarating ride.
Download 'Wrapped' for free by heading
here
Letting Up Despite Great Faults'
website
Pre-order the album
Vox Mod + DGH - New Concerns
Retro synth music has been the order of the day for a while now, and delving into its darker corners has become commonplace. This collaboration between
Vox Mod + DHG
(otherwise known as electronic artist Scot Porter and singer-songwriter Daniel G Harmann) looks to a similar place but spruces things up so that 'New Concerns' is a little less cold and a little more experimental.
Vox Mod's
website
Daniel G Harmann's
website
Matsuki Ayumu - Two Of Us
Back home in Japan,
Matsuki Ayumu
is much better known than in the UK, and rightly so. This classic piece of slightly psychedelic guitar-pop is an instant skewed hit. 'Two of Us' is released on Ample Play, the label run by the guys from Cornershop, so they know a thing or two about good tunes, and this track is reminiscent of early Gorky's Zygotic Mynci, which is never a bad thing.
Download 'Two Of Us' for free by heading
here
Matsuki Ayumu's
website
Racing Glaciers - VHS
The new one from Macclesfield's
Racing Glaciers
is a bit of a scorcher, taking its lead from the current cream of the US alt-rock scene and matching them every step of the way. 'VHS' roars with walls of guitar and an impassioned and strong vocal. It's probably better than coffee for getting your engine going after a heavy night on the town.
Download 'VHS' for free by heading
here
Racing Glaciers'
website
Paul Cook & The Chronicles - Come Out Wherever You Are
It's almost impossible to describe anything by
Paul Cook & The Chronicles
without using the term "heartfelt", but with a voice as emotive and pure as this that's always going to be the way. 'Come Out Wherever You Are' is another gorgeous late night lament with slightly electronic production courtesy of Todd from
The Heart Strings
.
Paul Cook & The Chronicles'
website
Wannabe Jalva - Mainline
Their football team may not have had the summer (or winter down there) that they'd hoped, but Brazil's
Wannabe Jalva
are faring a bit better. After four years together, the quartet are starting to pick up some coverage from further afield, and this is thanks to storming indie-rock numbers like 'Mainline'; a surging track that breaks for a more expansive chorus, making them less one-dimensional than some similar bands.
Free download:
'Mainline'
(Right click, save as - courtesy of
Nylon Guys
)
Lyon & Lowe - Everybody Walks To The Beat Of A Child
It's only been a few weeks that
Lyon & Lowe
have really existed as a songwriting and production duo, and living on opposite sides of the Atlantic means their material is created by sending ideas back and forth. The downtempo indietronica of 'Everybody Walks To The Beat Of A Child' is glitchy and playful, and then blooms into fabulously melodic and sparking choruses.
Download 'Everybody Walks To The Beat Of A Child' for free by heading
here
Lyon & Lowe's
website
Follow The Sound Of Confusion on
Facebook
or
Twitter
contact@thesoundofconfusion.com