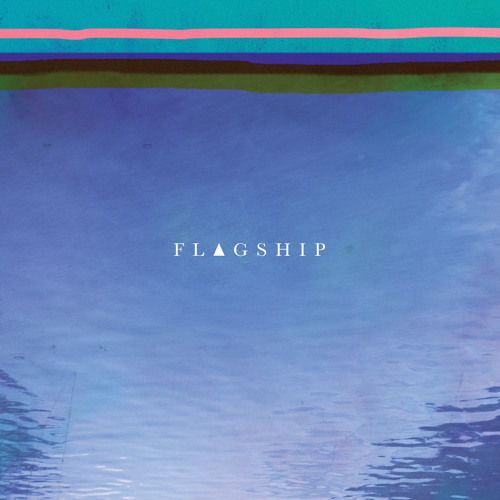 Here are the best free downloads to land in our inbox this week. For a continuous playlist, scroll to the bottom of the page.
La Bête Blooms - Wishing I Could Kill
Having spent the first half of the year writing and recording, Hull's
La Bête Blooms
are set for a summer of performing their new material before releasing an EP in October. To tide us over until then, fab new jangle-pop track 'Wishing I Could Kill' has been made available for free and comes with a misty-eyed, retro feel and some tip-top hooks.
La Bête Blooms'
website
playlounge - fan fiction
With a sound that's something akin to Pixies discovering a love for distortion that they never knew they had before, and then recording the whole track after a slap-up meal of pure amphetamines, London duo
playlounge
have got the whole noise-rock thing perfected on the rabid 'fan fiction'. This isn't noise for the sake of it though, if you're someone who likes your tunes, then you'll find loads of melody hiding in here.
playlounge's
website
Palms Vincent - Get Together (Demo)
It's difficult to quite place
Palms Vincent
. New track 'Get Together (Demo)' is essentially an indie song but is brushed with '80s pop and a slightly funky element. Perhaps if you took the more commercial end of new-wave you'd be close, but this has more than enough about it to be classed as any kind of disposable pop, and if this is the demo, we can't wait for the finished article.
Palms Vincent's
website
The Lovers Key - Bright Eyes, Black Soul
Given that classic soul music has provided us with some of the greatest songs of all time and has infiltrated just about every genre of music, it's a shame that the modern version is often so sanitised and, well, soulless.
The Lovers Key
could go a long way to changing that with soul-pop tracks like 'Bright Eyes, Black Soul' which is taken from their debut album 'Here Today, Gone Tomorrow'.
The Lovers Key's
website
Flagship - Gold And Silver
If you can make sadness sound breathtakingly beautiful then you're on to something. North Carolina's
Flagship
don't sound as though they're buzzing with excitement on 'Gold And Silver', but it's a gloriously majestic track that builds and gains power as it does so. With vocals that send shivers down your spine and a lush arrangement, this really hits the spot.
Flagship's
website
Giga Herbs - Row Your Boat
We first featured the psych/indie/pop love-in that New York's
Giga Herbs
were committing to tape
last year
, and now they're offering up 'Row Your Boat' as a free download. Once again this is the kind of skewed, '90s-indebted, colourful alt-pop that bands like The Flaming Lips have been known to make, and that's never a bad thing.
Giga Herbs'
website
The Bronze Medal - Tunnel
Bristol and Bath are producing a glut of quality new bands at the moment, and
The Bronze Medal
are among them. With their debut album 'Darlings' due in September, 'Tunnel' gives us reason to be excited. This is a song with subtle complexities that give it longevity and a touch of class. It's a slow-building alt-rock number that swells into something impressive.
The Bronze Medal's
website
Follow The Sound Of Confusion on
Facebook
or
Twitter
contact@thesoundofconfusion.com