Single review by KevW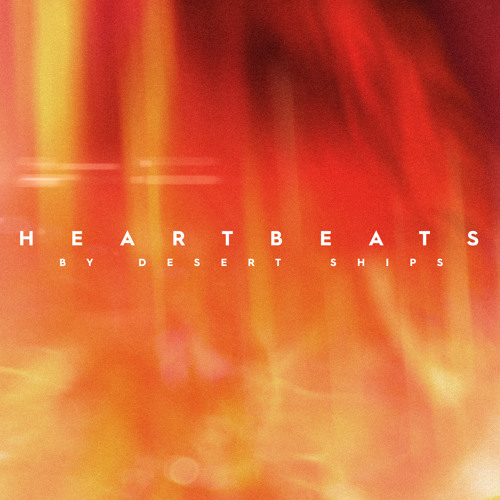 Despite featuring the band
back in 2012
when they released their debut album 'Doll Skin Flag', it's only just dawned on me that their name,
Desert Ships
, is also a nickname given to camels. This fact appears to have no relevance whatsoever to the music made by the London trio though, so we'll press on... As with their album, new single 'Heart Beats' is produced by Mark Gardener, formerly of Ride (who I think has a solo album in the pipeline too). Given that Desert Ships make music that's inspired by psych-pop and shoegaze then he's a perfect choice, and has done a sterling job of bringing the best out of a top tune.
Guitars are given a wavering effect as they introduce the song, one that has a decent groove thanks to a bassline that casually bobs its way through the track, plus percussion that helps to bring out that extra sparkle. There's a hint of Black Rebel Motorcycle Club here, albeit in a groovier form, and also the odd twang of New Order, something which reinforces that groove. The hooks are strong and the different layers of guitar are a nice addition, allowing both distortion and fuzz to mingle with chiming sections which show a really nice attention to detail. With gigs and more singles planned for the rest of the year, it's going to be a busy one for Desert Ships, and with songs like this it deserves to be.
Desert Ships'
website
Buy the single
Catch them live:
Jul 12 Into The Wild Festival, Newton Longville, United Kingdom
Aug 23 Galtres Festival, Helmsley, United Kingdom
Sep 12 The Beatrice, London, United Kingdom
Oct 25 New Glam Underground Festival, Frankfurt, Germany
Follow The Sound Of Confusion on
Facebook
or
Twitter
contact@thesoundofconfusion.com