Article by jay@thesoundofconfusion.co.uk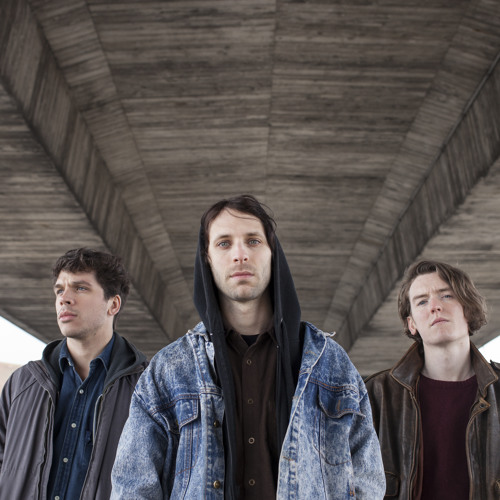 Ahead of the release of their debut album, we flung a few questions over to London alt-rock champions
Whales In Cubicles
. You can check out previous single
'Wax & Feathers'
by clicking on the track name, or listen to 'Disappear' and get a free MP3 of 'Golden Medal' below. While you're doing so, here's what they had to say for themselves.
TSOC: Thanks for taking the time to have a chat with us. Your album is due to wow us really soon, you've released a steady stream of near faultless singles and toured hard. This is quite a traditional way to build things up. Do you feel that it has worked for you? Do you still think that there is a place for the album in this age of streaming etc?
WIC:
Not sure what the alternative to that is? I don't really know. Obviously albums are not what they used to be what with the digital age and all, but I think if you are a true music enthusiast you can still enjoy the physical copy as an entity of its own. And if you are willing to go the far length and ignore progress, listening to an LP on your record player can still be rewarding. Right?
TSOC: I really like it when an album is viewed as something that ebbs and flows, has an 'A' and 'B' side. Is this how you've approached it? Is the sequencing important to you? So often you find that bands weigh albums with the singles in the first few tracks then seem to tail off.
WIC:
Yes that is how we have decided the track listing. I'll be entirely honest with you, my mind has long been on album two. I was ready to move on from the moment we did the last take or last mixing tweak or whatever.
TSOC: You've had the album waiting for a while, has there been a temptation to tinker with it? Or is there a point when if you did more touches, that you felt that it would detract from the piece?
WIC:
We've had the album finished for a long time, and it is frustrating to just let it sit there until you've figured out exactly what to do with it. I kept wanting to include new songs to it. But it wouldn't be right. I don't like retouching, it becomes an endless exercise in futile perfectionism. I have a tendency to do just that, so it's a struggle not to.
TSOC: Some of your videos are real pieces of art and have real impact. The 'Nowhere Flag' video really stands out for me. Before I go on, I have to ask how you managed to get the streets of central London so empty? Do you come up with the concepts or is a collaborative effort with the director etc? Do you think that the video still can enhance a song or conversely detract from it?
WIC:
The idea came from our friend Leo and he developed and edited it. I think a video can destroy a song and vice versa, make it an enjoyable experience. We got up at 4am every morning for a week or so, but there was still retouching to do as London never really goes to sleep. During the shot at Piccadilly Circus we went so overboard with the yellow tape that I was sure a police car would pull up to wonder what the hell we were up to, but they didn't show.
TSOC: I hear some great touchstones in your music such as Buffalo Tom, Pixies - who has influenced you outside of these? Outside of music what other influences do you draw from? With being on the road so much, have you found that this has shaped some of the songs? Maybe how they will sound live?
WIC:
The Pixies? Never heard of them? Obviously you can't help but love the Pixies and they are an influence that directly or indirectly more or less influenced every piece of music done after them, just like VU influenced everyone who came after. But it's not like we idolize them or that era or anything. I am more inspired by writers and writing as an art form. People like George Orwell, Kurt Vonnegut or Dostoevsky influence and inspire me more than any musician has ever done. Being on the road is great for songs. they breathe new life.
TSOC: Are there anyone's career paths that you'd love to follow?
WIC:
I think people like Leonard Cohen, Bjork, PJ Harvey, Sonic Youth are all great examples.
TSOC: With the year drawing to a close, looking back, what have been some of the highlights? What are your hopes for the New Year? One of mine is finally catching you guys when you play Bristol in February.
WIC:
Touring with Die!Die!Die! was excellent, a real mean live machine and a hard-working band. I have endless respect for those guys, really sweet and genuine.
TSOC: Are there any new bands that you recommend for us to check out? Anyone that you just have to tell everyone you meet about?
WIC:
Music scene is crazy, bands start up each and every day. Check out Misty Miller, keep an eye on her she is brilliant and on to big things.
TSOC: Going back to the end of year thing. What has been your album, bands, singles and cakes/pies of the year?
WIC:
The National's new album was phenomenal and QOTSA.
TSOC: And to our final question. You are headlining your own festival. You can have five other artists, bands on the line-up with you, past or present. Who would you choose?
WIC:
It would be a pretty chilled festival: Sonic Youth, Television, Jeff Buckley, Radiohead, Bjork.
Whales In Cubicles'
website
Catch them live:
SUN 08 DEC Sound Control Manchester, UK
MON 09 DEC The Harley Hotel & Bar, Sheffield, UK
TUE 10 DEC The Green Door Store, Brighton, UK
WED 11 DEC Start The Bus, Bristol, UK
THU 12 DEC The Shacklewell Arms, London, UK
FRI 13 DEC Purple Turtle, London, UK
TUE 28 JAN Think Tank at Digital, Newcastle Upon Tyne, UK
WED 29 JAN Sneaky Pete's, Edinburgh, UK
THU 30 JAN Nice N Sleazy, Glasgow, UK
FRI 31 JAN A Nation of Shopkeepers, Leeds, UK
SAT 01 FEB Night & Day Café Manchester, UK
WED 05 FEB The Cookie Jar, Leicester, UK
THU 06 FEB Moles Club, Bath, UK
FRI 07 FEB Prince Albert, Brighton, UK
THU 13 FEB Hoxton Square Bar & Kitchen, London, UK
FRI 14 FEB 60 Million Postcards, Bournemouth, UK
SAT 15 FEB Start The Bus, Bristol, UK
SAT 22 FEB Oakford Social Club, Reading, UK
For more news, reviews and downloads follow The Sound Of Confusion on
Facebook
or
Twitter
contact@thesoundofconfusion.com