Article by wayoutwest@thesoundofconfusion.co.uk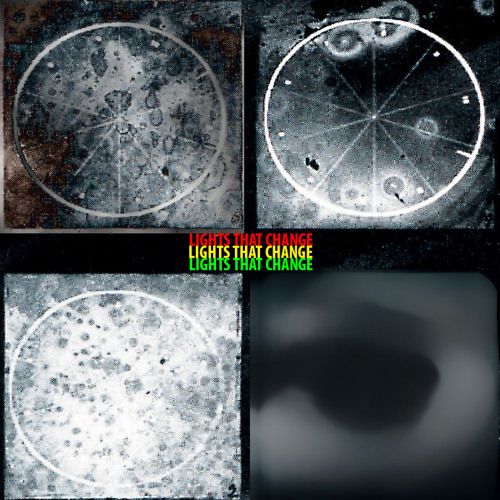 When you think of North Wales, a wide array of picturesque, quaint, and even mystic images spring to mind, but certainly none of them are immediately associated with the latest current of popular or even underground music. But if you do a little digging, you can unearth some treasures. This blog has previously introduced you to several of them, including
Golden Fable
and
The Joy Formidable
. Today we shall introduce you to yet another:
Lights That Change
.
This two-piece dream-team from Mold, Flintshire is comprised of Lisa Von H on vocals and producer
Marc Joy
, who covers everything from composition to instrumentation, recording, mixing and mastering. Kind of like Wisconsin's epic dream-trash wonders Garbage, only without the need to recruit a Scot from abroad to complete the dream-team. Lisa Von H, a native of North Wales herself, is not that far away: near London to be exact. But it seems home is where the heart is, or, in the case of this duo, where their sound comes together.
The duo, whose lush sound cannot but drum up reminiscences of mid-to late-stage Cocteau Twins, released their debut self-titled EP in July, which is a real bonus for all of us, as it's being offered on a pay-what-you-want basis. 'Theme 1 Stage 3' is full of grace and goodness with mesmerizing vocals, while the other two tracks are also really great but still leave plenty of room for Lisa's dreamy vocals, which we do hope are forthcoming. Put that on our wish list. We present you several blissful tracks from that EP:
Lights That Change is releasing their music through
Ear to Ear Records
, which is also based in Northern Wales. Expect to hear more from this ethereal dynamic duo, who have been getting steady airplay on BBC Wales over the past few months.
Lights of Change's
website
Buy the EP
For more news, reviews and downloads follow The Sound Of Confusion on
Facebook
or
Twitter
contact@thesoundofconfusion.com