Single review by kev@thesoundofconfusion.co.uk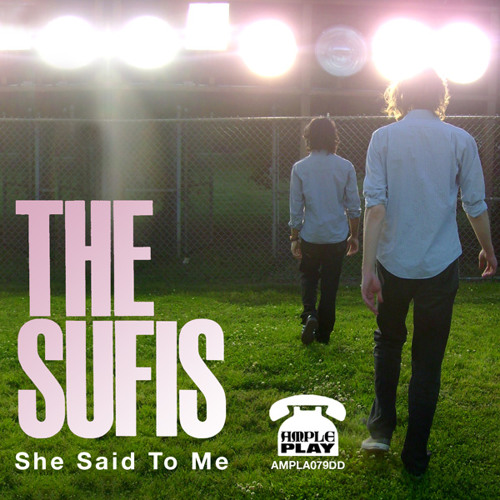 Although it was largely US bands who took British beat music and turned it into west-coast jangle-psych a couple of years later, much of what may be described as sunkissed psychedelia or garage music of recent times has come from the shores of the UK again, especially the continuous journey back in time that the various scenes in Kent and surrounding areas refuse to let go of. It's produced some fantastic music, and Nashville band The Sufis give us a trio of songs here that all possess that quality and all could have originated in that time period, but at the same time are subtly different from each other.
Starting with 'She Said To Me' you'd struggle not to think of the first Byrds album, and that's a compliment for anyone making music of this variety. It's filled with sunshine and the same melodic jangle. 'Different Views' does pretty much what the title says, taking a similar style but this time throwing the song back over this side of the Atlantic with a sound that touches on indiepop but also both The Kinks and Syd Barrett. It's a very English sounding song but is every bit the equal of the A-side. They finish with 'Most Peculiar Happening Cat', which may have you thinking of Barrett again and his Pink Floyd track 'Lucifer Sam' with its title. It doesn't recall that song much when you listen to it, although once more it feels idiosyncratically English and would have fitted nicely into that scene. An unexpected journey to the past, but a very welcome one.
The Sufis'
website
Stream the single in full
Buy the single
For more news, reviews and downloads follow The Sound Of Confusion on
Facebook
or
Twitter
contact@thesoundofconfusion.com