Single review by jay@thesoundofconfusion.co.uk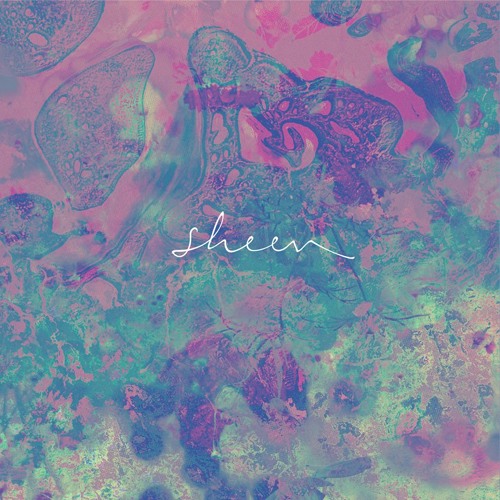 With 'Hey',
Sheen
introduce themselves as something to sit back and watch evolve into something rather special. 'Hey' is a brimming five and half minutes of near untold riches. It starts deceptively quietly before building on a chiming guitar that unfurls an instantly perfect melody. When Aneta's velveteen vocals complete the initial ride you fall with open arms into the kaleidoscopic pool of sounds, following it as it runs through a land of twist and turns, like the chocolate river running through Willy Wonka's factory. When you expect it to drop a chourus, 'Hey' surprises you, leaving waiting and yearning, then subtlety drops the pace and leads you by the hand further down the rabbit hole.
You lay back and let 'Hey''s warm embrace wash over you, a swirl of measured delight and grace, before building into a controlled, euphoric, melodic, near cacophonous climax of sound that builds to a finale that leaves you joyous and breathless in a way not felt since 'Loveless' absorbed you all those years ago. And in case you missed the sonic soul hit that is sister track of 'Hey' a few weeks ago, go find 'Skylark' now, and your day will be better for having Sheen and their two marvels of songs in it.
Sheen's
website
Buy the single
Catch them live:
TUE 10 DEC The Waiting Room, London, UK
For more news, reviews and downloads follow The Sound Of Confusion on
Facebook
or
Twitter
contact@thesoundofconfusion.com