Single review by kev@thesoundofconfusion.co.uk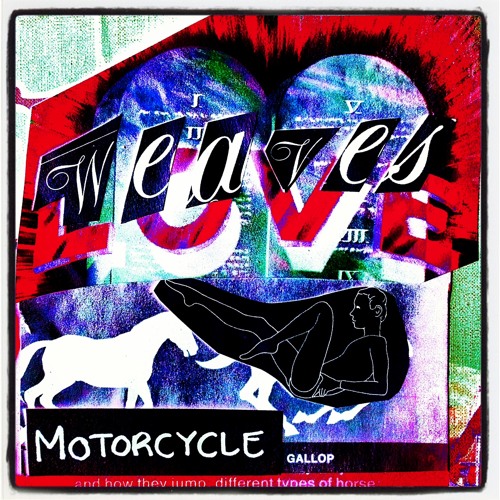 Like many bands,
Weaves
formed following a chance meeting, this one involving Jasmyn Burke and Morgan Waters who soon began to work on bits of demos and ideas that they'd each had floating around for a while. Jasmyn in particular was known on the Toronto music scene and so they had little trouble getting these songs to the next level, adding a further two members for the live incarnation of the band. 'Motorcycle' uses Jasmyn's writing skills and combines them with Morgan's production and guitar lines, creating their own form of indie-punk.
A slightly curious track, you can hear echoes of '60s psych and garage about some of the organ, which later on flirts with prog rock, and although this is a punky guitar song, you get the odd whiff of reggae peeking through the sonic soup. It really is a case of if it fits then go with it, which leads us to believe that Weaves could go on to make some individual and highly interesting music that could see them outgrow the Toronto scene and spread their wings a little further afield.
Weaves'
website
Buy the single
For more news, reviews and downloads follow The Sound Of Confusion on
Facebook
or
Twitter
contact@thesoundofconfusion.com