Single review by kev@thesoundofconfusion.co.uk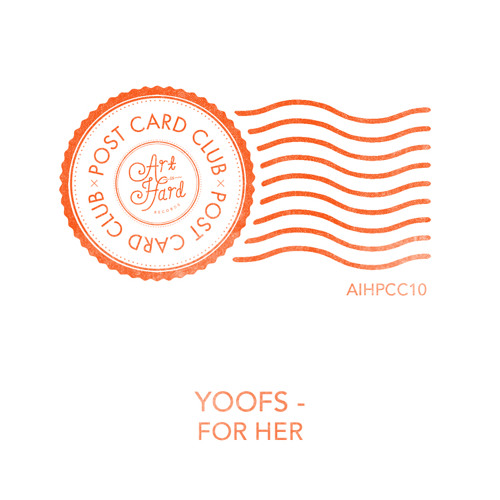 Three things in life are certain. Death, taxes and indiepop. Since those first few to take the initiative in the '70s (and if you research the matter enough, it goes back much further, but we're talking about the sound as much as the ethos), whatever trends come and go, indiepop survives them all, and it does this by actually never becoming particularly popular with the public at large. There are groups of dedicated disciples across the land and there always will be. So perhaps the survival of the fittest is disproved here. Perhaps indiepop is the survival of the least successful. A few have made the transition (Belle & Sebastian, Camera Obscura), but the DIY scene is the reserve of those faithful few.
Bournemouth duo
Yoofs
will be known to many of these followers already, and I'm sure they'll be happy to have a little something new from them. 'For Her' is classic jangly guitars, lyrics that are pensive and to the point, melody plays a big part, and naturally, the production is kept simple. They throw in a lovely guitar solo that harks back to '60s pop while the rest of the song harks back to (insert your favourite indiepop legends). No, this isn't original, it isn't going to set the charts alight or make its writers millionaires. What it is going to do is brighten up the lives of a few people, and that's far more important.
Yoofs'
website
Buy the single
Catch them live:
SAT 14 SEP Southsea Festival 2013, Southsea, UK
FRI 11 OCT The Garage, London, UK
For more news, reviews and downloads follow The Sound Of Confusion on
Facebook
or
Twitter
contact@thesoundofconfusion.com