Album review by kev@thesoundofconfusion.co.uk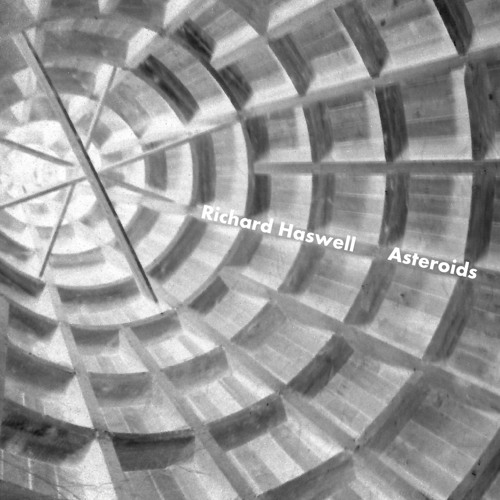 For
Richard Haswell
music isn't a passing fad, something to get him through his 20s and then give up on later in life. 'Asteroids' is his
22nd
album; that's more than most bands can even contemplate, let alone find enough ideas to fill. Having previously released records under the monikers of Rhubarb and G For Gnome, this is actually his first material since 2010. So that's 22 albums and still enough time for a three year sabbatical then. As we continually mention, you can put out as many records as you like, write more songs than anyone you know and go on making music for decades and decades, but if the songs aren't good then the only real benefactor is yourself and you own sense of satisfaction.
Which naturally leads us to ask whether or not Richard Haswell is any good. He's hardly a household name, but then neither are some of the most talented bands and artists ever. This may not sound like a compliment, but it's intended as one: 'Asteroids' sounds like a debut album. Not because it amateurish, contains immature songwriting or is not produced well, it sounds like this because Haswell sounds fresh and energised. It doesn't feel like a mid-career, treading-water album. It sounds new and it sounds like Haswell is still trying to prove a point. We don't know how old he is or when his first release was but it doesn't matter. 'Asteroids' is an enjoyable record, it won't top any charts or polls but it does contain some ideas and plenty of vitality. There's no sign of fatigue.
Check out the lively indie/pop of 'One More House From Happiness', this is vibrant, melodic and well made; it's a very good song. The album title implies space-rock and we touch on that with robust opener 'Jarvik-13', a song that, like most here, unveils hidden depths upon repeat plays. The cosmos enters the fray again on the (what sounds to be) Stereolab-influenced 'The Undreamed Of', and this is followed by 'Routinely Armed' which also shares some of that influence, adding an poppier element. 'The Distance Between You And I' has the feel of a centrepiece: it's big, bold, serious powerful and a little psychedelic. The almost dubby, acoustic 'The Water Poet' is subdued by comparison but the storming 'Surfacing' soon gives you a wake-up call. One of the best is saved for last, as 'The Thinner The Ice' gives us a majestic slow build. Make no mistake, 'Asteroids' is an album full of very good music.
Richard Haswell's
website
Buy the album
For more news, reviews and downloads follow The Sound Of Confusion on
Facebook
or
Twitter
contact@thesoundofconfusion.com