EP review by kev@thesoundofconfusion.co.uk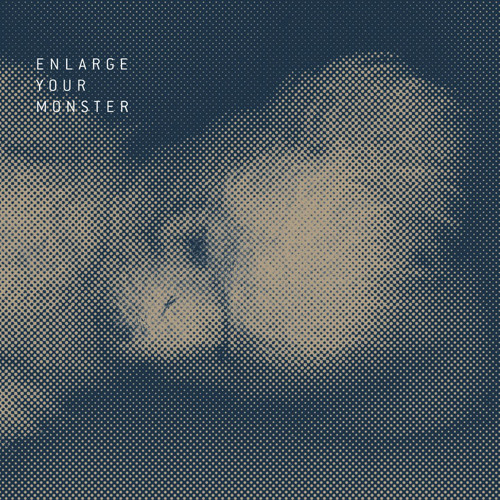 Desert-rock from France? As beautiful as it is, France isn't known for its deserts, but that hasn't stopped this four-piece from taking inspiration from the sounds that have emanated from the sandy expanses of America and unleashed a little bit of the Josh Homme that's hiding inside them. With their debut 'EP' they do craft a similarly robust and rock-solid sound, and one that contains a decent amount of variety too.
Enlarge Your Monster
begin with 'Dance', a song that somehow takes those beefy sounds and adds a glam-rock edge to them. It's one of the best tracks here and certainly the most immediate.
They take crunching guitars and a slightly heavier approach on 'Ride', and one that works reasonably well, but it's soon forgotten as the standout 'OMG' uses those heavier sounds to better effect, perhaps encapsulating the band's vision best of all the songs here. This is equalled by the dark and almost threatening 'Disfunctional', another instant hit thanks to its tempo and more regular structure and easy groove. They allow themselves to experiment a touch more on final track 'Spectrum'. Just as dark but even more sinister thanks to the spoken-word lyrics, it feels like the walls are closing in around you, bringing the EP to a natural conclusion. A decent first outing.
Stream the EP in full from Enlarge Your Monster's
website
Buy the EP
For more news, reviews and downloads follow The Sound Of Confusion on
Facebook
or
Twitter
contact@thesoundofconfusion.com