EP review by kev@thesoundofconfusion.co.uk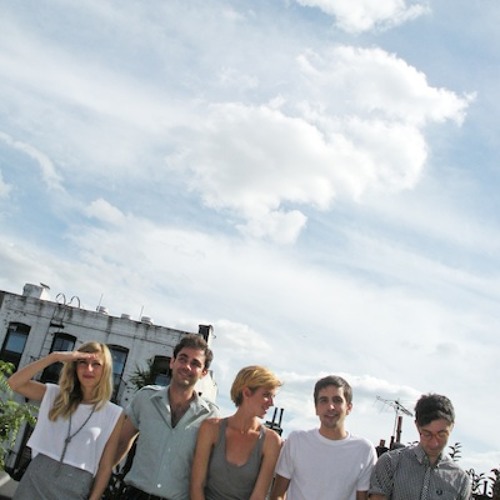 With half of Christendom seeking to find the perfect ratio of indie, pop and folk to their music, it begs the question, has anyone actually succeeded yet? That is, naturally, open to debate. We have our favourites and we have those that we can't stand. Brooklyn-based gang
Gondola
have their own little slant on how it should be done, and they'd surely be in the top half of the pile at the very least, as 'We Are The Map' is a quite lovely EP where each song is allowed to flow in a reasonably regular fashion, before the band jump on it, throwing in all kinds of ideas that turn the pleasant into the hugely likable.
Let's go for the title-track: delicate guitar, simple, soft percussion, several voices lightly singing in unison with a nice melody. So far so... pleasant. Around the halfway mark you notice a few more attributes creeping in, and then they hit you with drums, brass, jangly guitars and the whole song becomes stately whilst maintaining its natural feel. The song is now hugely likable. 'Lazy Limbs' is a touch livelier at the start but still only pleasant. Fast forward a little and instruments I'd be guessing to identify zip in and give a burst of glorious noise, something they repeat again at the end. And this is how Gondola work, and it
does
work. 'Liberty Flats' is a highlight and structurally perhaps the most conventional here, and finally 'Decoy' has a jaunty, Beach Boys feel. Hugely likable is unlikely to be the tagline on their press releases from now on, but it's the perfect description.
Gondola's
website
Stream or buy the EP
For more news, reviews and downloads follow The Sound Of Confusion on
Facebook
or
Twitter
contact@thesoundofconfusion.com