Single review by kev@thesoundofconfusion.co.uk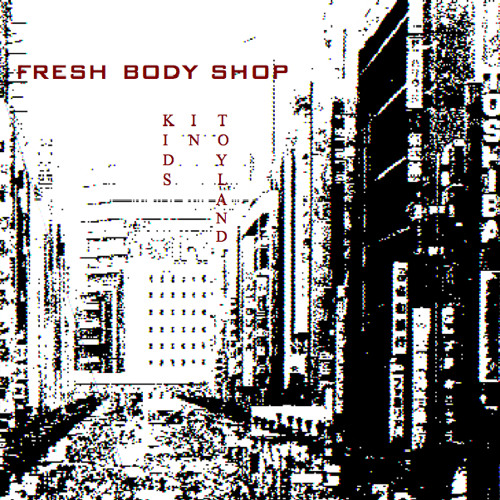 More terrific sounds from France.
Fresh Body Shop
are a trio from Nantes and have released quite a number of records in the seven or so years of their existence, the most recent of which is 'Kids In Toyland', a neat mixture of glam-rock, electro-pop and even a touch of Britpop mixed in there too. Interestingly, although this song sounds modern and like it's just been removed from the packaging, if you were told it was from any point in the past two decades you'd probably have no reason to doubt it.
The whole rhythm of the song is unusual, with a strange beat that seems to jitter and stumble all over the place at times. The guitars and electronics hold down a riff, but only just; it's the vocal melody that is the glue that binds the song together, and it's for these reasons that 'Kids In Toyland' is far more interesting than your run-of-the-mill indie-type band. Maybe it' their experience coming into play, or maybe they're just a talented bunch who've not yet achieved the plaudits they deserve.
Fresh Body Shop's
website
Buy the single
For more news, reviews and downloads follow The Sound Of Confusion on
Facebook
or
Twitter
contact@thesoundofconfusion.com