Single review by kev@thesoundofconfusion.co.uk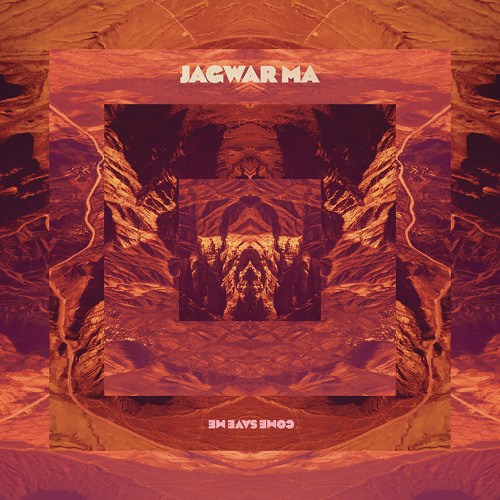 A quick scan through previous releases shows that we've yet to feature one of this year's best new bands,
Jagwar Ma
. Yeah, they've been around for a couple of years, but their debut album 'Howlin' was released in the summer and the general consensus was that it's a very good record. Taking influence from psych-rock it would be easy to lump them in with the Aussie psychedelia scene (and don't forget that Australia roughly the same size as Europe depending on where you cut Russia off, so a scene that encompasses an area so large seems odd anyway), but they also have a '90s vibe too and possibly have a few "Madchester" type records in their collection.
They nicely incorporate all of these aspects on new single 'Come Save Me' whilst even making room for a touch of krautrock, so as far as pinning this down goes, it's a wriggly little bugger. Naturally, a song that isn't just something that is easily categorised is both rare and exciting, and this track fits the bill with regards to both. In fact, if you like guitar music of just about any kind (with maybe the exception of black metal or hardcore) then this lively, colourful, ebullient song could well become a favourite. Whether it's the trippy '60s-style chorus or the dancier groove injected by the drums or the general being a bloody good song thing, 'Come Save Me' is one big reason why that debut album deserves to be in your collection.
Jagwar Ma's
website
Buy the album
Catch them live:
Oct 14 Barfly, London, United Kingdom
Oct 19 Gorilla, Manchester, United Kingdom
Oct 20 Rescue Rooms, Nottingham, United Kingdom
Oct 22 The Haunt, Brighton, United Kingdom
Oct 23 Scala, London, United Kingdom
Oct 24 Thekla, Bristol, United Kingdom
Nov 01 LA GRANDE HALLE DE LA VILLETTE, Paris, France
Nov 02 Paradiso, Amsterdam, Netherlands
Nov 28 The Great Hall, Toronto, Canada
Nov 30 Voyeur Nightclub, Philadelphia, PA
Dec 03 Bowery Ballroom, New York, NY
Dec 04 U Street Music Hall, Washington, DC
Dec 09 Fortune Sound Club, Vancouver, Canada
Dec 11 The Independent, San Francisco, CA
Dec 13 El Rey Theatre, Los Angeles, CA
For more news, reviews and downloads follow The Sound Of Confusion on
Facebook
or
Twitter
contact@thesoundofconfusion.com