Single review by kev@thesoundofconfusion.co.uk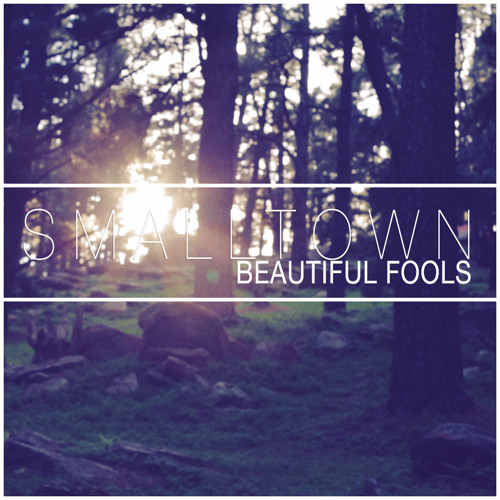 Do you ever get that thing where you hear the opening bars to a song and think that it'll be OK but nothing spectacular? I'm not talking songs that change radically from their intros, I mean songs that have intros that actually give a good impression of what the song sounds like overall. And then by the end of the song you've got from thinking it's OK to thinking it's bloody marvellous? Yeah, that. With the line
"sitting waiting for July"
right near the start, it's surprising just how autumnal this song (and its artwork) actually feels. That is until you realise that
Beautiful Fools
are from Adelaide and therefore July might well be autumnal in that part of the world. I've never been so I wouldn't know.
It makes sense to release it now anyway, and don't judge it until you reach the end, because what begins as a nice indie-rock sort of track actually contains a great chorus and a lovable melody, not to mention a bassline that's simple but very effective. There's just something about this track that gets under your skin gradually, and by gradually I mean over the course of a solitary play, not over the course of a few months. It just creeps up on you so that by the time its four minutes are up you're thoroughly impressed and skipping back to the start again is almost essential. 'Small Town' is a song that has more going for it than I initially gave it credit for, and now its play count has definitely gone up a fair few digits.
Beautiful Fools'
website
Stream or buy the EP
For more news, reviews and downloads follow The Sound Of Confusion on
Facebook
or
Twitter
contact@thesoundofconfusion.com