Single review by kev@thesoundofconfusion.co.uk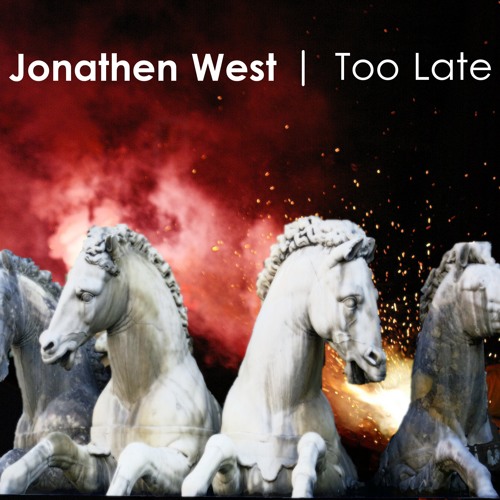 Just split from that boy/girl you were really in love with? Still feeling a bit fragile? You might want to skip this one then. Unless you fancy wallowing in your own misery for a few minutes and having a good old cry, you'll probably feel better afterwards.
Jonathen West
resides in the Pacific north-west of America and his new single (due out on October 18th) is an emotional one. A plea, begging even, for that love to reconsider and forgive him. Even though he's
"broken every promise"
they can
"start over again"
. Yeah, you could feasibly start up a radio station that continually played different songs about heartbreak 24 hours-a-day, but done well the power can still be found.
It's the way this track rides along on an electronic beat that's downtempo and feels as worn-out with the whole emotional wrangling that's taking place as the impassioned vocals do that adds that power, and the piano too is repetitive but perfectly fitting for the song. It's the sound of despair, of not knowing what to do, of trying every possibility and saying everything you can think of to try and rectify the situation, all the while knowing that it's
"too late for you and me"
. If the overwhelming sense of misery described there seems off-putting then don't let it be. This is a very good song and one that conveys feelings much more successfully than most. A couple of weeks after the single is released an EP of remixes will join it. Whoever has taken on the task of attempting to give this track a makeover will have their work cut out if they're to match the heart-wrenching sadness of the original.
Jonathen West's
website
Buy the single
For more news, reviews and downloads follow The Sound Of Confusion on
Facebook
or
Twitter
contact@thesoundofconfusion.com