Single review by kev@thesoundofconfusion.co.uk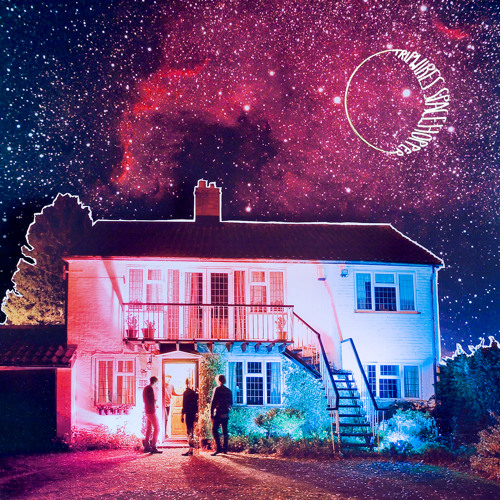 This little delight is a song we chanced upon by sheer luck. A recent EP of remixes has been made available as a free download via
SoundCloud
, but not being a site that generally covers remixes (there are just so many, we'd need a team of thousands) we headed straight for the original to see if that was much cop.
Tripwires
are a shoegazey type band from Reading who've been in existence for a few years, with their album 'SPACEHOPPER' being released this June. They're quickly gaining momentum, and not just through remixers taking an interest in their work. They've secured slots at Reading and Leeds plus more besides.
In 'Catherine, I Feel Sick' they have a song of breathless majesty that glides through the sky without the use of any aural pyrotechnics at all. It simply doesn't need any. With swathes of guitar quietly sweeping around in the background and the warming hum of the bass, the vocals have a cosy bed to lie on. And vocally this track is kept pure and simple; no special effects, no histrionics, no acrobatics, just a soft voice putting the message across. There's a fine line between some forms of shoegaze and some forms of dreampop, and Tripwires have found out exactly where it is. Long may they continue to traverse it.
Tripwires'
website
Stream the album in full
Buy the album
Catch them live:
Aug 14 Komplex 457 w/ Tame Impala, Zurich, Switzerland
Aug 23 Reading Festival, Reading, United Kingdom
Aug 24 Leeds Festival, Leeds, United Kingdom
Sep 28 Southsea Festival, Portsmouth, United Kingdom
For more news, reviews and downloads follow The Sound Of Confusion on
Facebook
or
Twitter
contact@thesoundofconfusion.com