Single review by kev@thesoundofconfusion.co.uk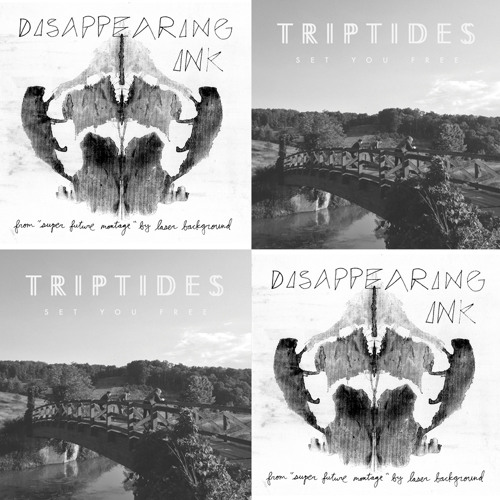 We won't beat about the bush, Indiana band
Triptides
are bloody brilliant. Their mixture of sunkissed psychedelia, sruf, garage and modern lo-fi indie sounds meant that their album
'Sun Pavilion'
made it into our top 20 albums of last year. So it's with great joy that we pass on the news that a second album should be released before the year is out. The first offering from the new record is 'Set You Free', a charming piece of garage/psych that takes jangly, Byrds-like guitars and straps a lovely melody to them before dosing the whole lot in some vintage sounding but perfectly fitting production.
They're sharing this single with
Laser Background
, a group who are new to us but share the same ideals and possibly the same record collection as Triptides. Hailing from Philadelphia, their track 'Disappearing Ink' updates some Beach Boys harmonies with more jangly guitar and results in retro guitar-pop flirting with doo-wop. There's plenty of melody here too, so picking a favourite from the two songs is something of a challenge that we'll refrain from. You be the judge, we'll just suggest given them both plenty of spins, especially while the sun shines.
Triptides'
website
Laser Backgrounds'
website
Buy the single
For more news, reviews and downloads follow The Sound Of Confusion on
Facebook
or
Twitter
contact@thesoundofconfusion.com