Single review by kev@thesoundofconfusion.com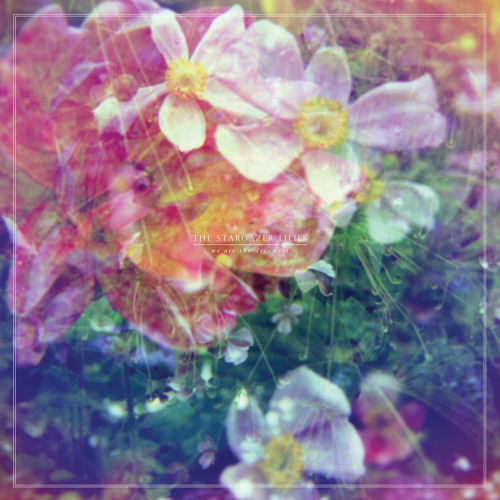 It hasn't taken us long to fall for US duo
Stargazer Lilies
, and their idea to take a break from creating dance music to enter the realms of dreampop and shoegaze was a masterstroke. Sure, there are loads of bands making similar noises, just ask our dangerously overloaded inbox, but not everyone has an understanding of the genre, the knowledge of production that is needed to make such music without it sounding weak or like an inferior copy of someone else's work. And of course, not everyone can write good songs.
Perhaps this is the trinity needed for the genre to work. The Stargazer Lilies proved with
'We Are Dreamers'
that they can write songs, that they have the knowledge of the genre, and also that they know a thing or two about production. To reinforce this, new single 'Endless Days' launches itself slowly with some drifting noise and distant vocals and then decides it's time to hit the clouds. Cue reverby drums, controlled guitar scree, those angelic vocals getting lost in the mix like a ship in the fog and the general feeling of relentless, dreamy power. They don't seem content to gaze at the stars, they're trying to join them.
Stargazer Lilies'
website
For more news, reviews and downloads follow The Sound Of Confusion on
Facebook
or
Twitter
contact@thesoundofconfusion.com