Single review by kev@thesoundofconfusion.co.uk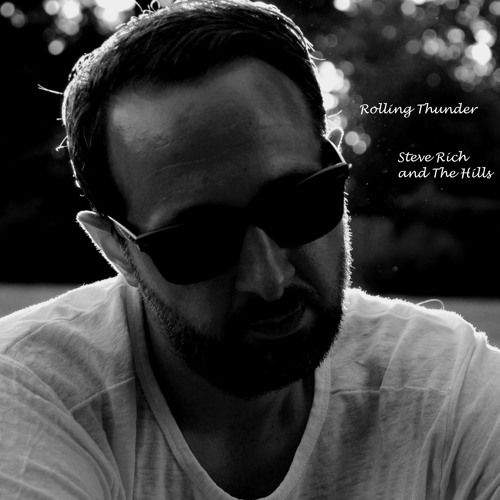 When we were thinking about albums that we had to look forward to this Autumn, we didn't have the debut by
Steve Rich and The Hills
on our list, but that was before we heard this single from the London-based group. By his own admission, the singer-songwriter spent his 20s "drinking, smoking and dying", and it's these experiences that have been ploughed into the songs that will make up 'Rolling Thunder', and although we've only heard one song, it doesn't have the hallmarks of a fluke, it sounds like a man with a mission and a story.
'Gonna Love You Forever' is a brooding song, one that recalls The Dandy Warhols on tracks like 'Godless', it's dark, powerful and it forces you to listen. Simply put, it's a bewitching song made from the memories of broken hearts and lonely times. The lyrics and the vocals both sound menacing and not in a particularly good place, but it's gripping, and as the lyrics go, you want to
"stay and watch [him] dreaming"
. This is one of the finest alt-rock tunes we've heard for a while, we only hope the album follows suit.
Steve Rich and The Hills'
website
Buy the single
Catch them live:
10th September - The Bedford, Balham, London
For more news, reviews and downloads follow The Sound Of Confusion on
Facebook
or
Twitter
contact@thesoundofconfusion.com