Album review by kev@thesoundofconfusion.co.uk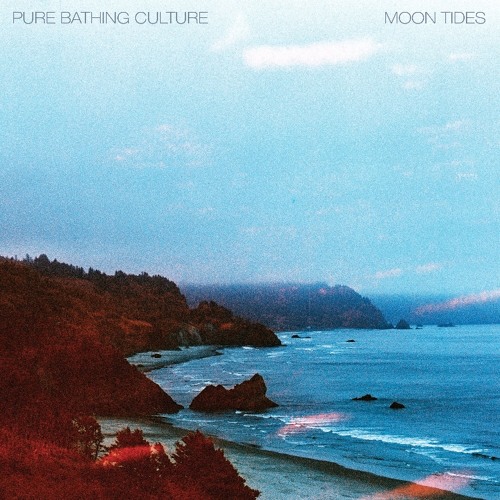 Music culture steadily changes, it always has. If we could sum up the world of alternative music of the past five years using just a trio of locations and a trio of genres the it's almost certain that both Portland, Oregon and dreampop would feature. We've also previously pointed out that being signed to Brighton's Memphis Industries label is a great stamp of approval. So everything comes to a head with the release of this dreampop album by Portland band
Pure Bathing Culture
on Memphis Industries. And what a wonderful record it is. If you're looking to move on to new musical pastures and that all these hazy, summery sounds are finished with for the time being then think again. This lot have other ideas.
All boxes are ticked: breathy female vocals, a gentle mixture of electronic and organic sounds, a general otherworldly quality, an unmistakable sense of summer (and several mentions of it too) and plenty of warm, full and fuzzy sounds. Oh, and some quite brilliant songs. From the off you can almost feel the spectre of chillwave hanging over the electronic beats and chiming guitars of 'Pendulum', but the vocals arrive and the melodies are beautiful. You're whisked off to somewhere more pleasant, and you'll remain their for the next 40 minutes or so. This is light and airy, magical and fantastical. Any notions that they're starting with the best song as an attention grabber and then filling in the gaps are neatly brushed aside with the wonderful 'Dream the Dare', and the album is well and truly underway, carrying you with it.
As we float through 'Evergreener' and 'Twins' the spellbinding sounds continue along with messages of love that sound anything but corny. More guitars enter the fray on 'Only Lonely Lovers' which has the feeling of a classic '60s pop song and is a real highlight on an album that doesn't really do substandard in any way. 'Scotty' again has a hint of chillwave to it, although it surpasses that genre and should really be considered otherwise; the beauty doesn't stop and the actual song is as strong as the sounds it comes encased in, and this strength of songwriting is proven once more on 'Seven 2 One', proving that there are no style over content issues. The no less pretty but slightly more subdued 'Golden Girl' paves the way for the albums last hurrah in the form of the extended 'Temples Of The Moon'. You're unlikely to hear many better dreampop albums this year than 'Moon Tides'.
Pure Bathing Culture's
website
Buy the album
Catch them live:
Aug 27 Johnny Brenda's, Philadelphia, PA
Aug 28 Glasslands Gallery, Brooklyn, NY
Sep 25 The Waiting Room, London, United Kingdom
Oct 10 The Cellar Door, Visalia, CA
Oct 14 The Rhythm Room, Phoenix, AZ
Oct 16 The Echo, Los Angeles, CA
Oct 18 The Chapel, San Francisco, CA
Oct 25 Neurolux Lounge, Boise, ID
Oct 26 The Urban Lounge, Salt Lake City, UT
Nov 01 The Loving Touch, Ferndale, MI
Nov 05 TT the Bear's, Cambridge, MA
Nov 06 BAR, New Haven, CT
Nov 08 Bowery Ballroom, New York, NY
For more news, reviews and downloads follow The Sound Of Confusion on
Facebook
or
Twitter
contact@thesoundofconfusion.com