Single review by kev@thesoundofconfusion.co.uk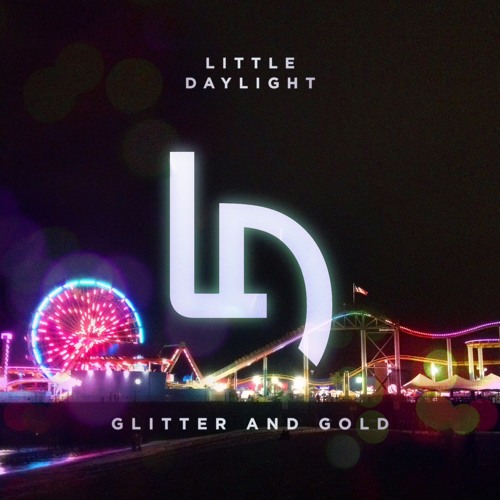 When done properly, pop music can sound amazing; joyful, uplifting,
fun
. It doesn't have to be the identikit dross that clogs up the phones of preteens across the globe. Not all music has to be cutting edge, overy experimental or noisy to be impressive, and this is something that's clearly understood by
Little Daylight
. The Brooklyn group release their first EP, 'Tunnel Vision' next week and this single (their third in total) will be included, and it's pure pop and it's also, if you leave your inhibitions behind, a pure delight.
'Glitter and Gold' bounces in on a rush of natural enthusiasm that feels like it's telling the world that
this
is how pop music should be made in 2013. They probably won't achieve the success of Katy Perry or whoever, even though they deserve to crush her under the weight of one of their stellar choruses, but they can sleep well at night knowing that, when it comes to pop music, these guys have it nailed. Hopefully the history books will remember them for being a poptastic antidote to all the ghastly material that passes for chart music.
Little Daylight's
website
Catch them live:
THU 01 AUG Santos Party House, New York, NY, US
THU 08 AUG U Street Music Hall, Washington, DC, US
TUE 03 SEP Slim's, San Francisco, CA, US
THU 05 SEP El Rey Theatre, Los Angeles, CA, US
FRI 06 SEP House of Blues, San Diego, CA, US
SAT 07 SEP Vinyl at Hard Rock Hotel & Casino Las Vegas, NV, US
MON 16 SEP The Hoxton, Toronto, ON, Canada
TUE 17 SEP La Sala Rossa, Montreal, QC, Canada
WED 18 SEP The Sinclair, Cambridge, MA, US
FRI 20 SEP Lance & Debbies Wonder Bar, Asbury Park, NJ, US
For more news, reviews and downloads follow The Sound Of Confusion on
Facebook
or
Twitter
contact@thesoundofconfusion.com