Single review by kev@thesoundofconfusion.co.uk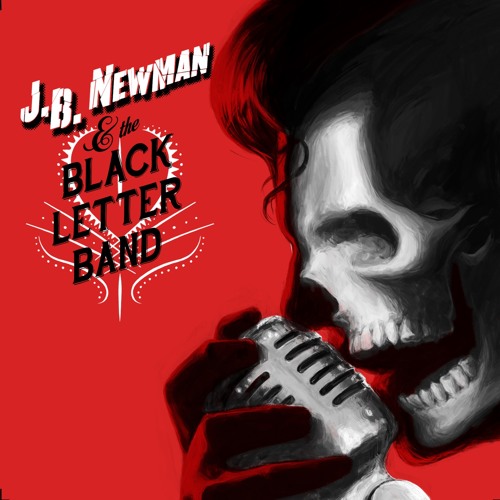 You're lulled in to a false sense of security (or perhaps more accurately, musicality) on this single from London's
J.B. Newman & The Black Letter Band
. With a deep vocal that would usually be described using phrases like "whisky-soaked", 'Black Lullaby' begins as a stark croon that's not unlike certain Richard Hawley tracks, but a change of pace soon puts paid to that. Ahead of their debut album, the group will be releasing a double A-side single with this being the first song unveiled. The second will be 'Leave A Light On' and the release date August 8th.
The imagery is all you need to realise that this song is hardly likely to be 'Agadoo', and once it hits its stride then the layers of instrumentation come together, with the lyric
"a hurricane of sound"
being a fitting description. That tobacco-battered throat conveys plenty of passion as the brass and the piano add a lush backing that blends the worlds of blues, soul, rock and jazz. 'Black Lullaby' seems very much to be the product of some highly competent musicians who are all on the same wavelength, and what results is a very compelling song.
J.B. Newman & The Black Letter Band's
website
For more news, reviews and downloads follow The Sound Of Confusion on
Facebook
or
Twitter
contact@thesoundofconfusion.com