Single review by kev@thesoundofconfusion.co.uk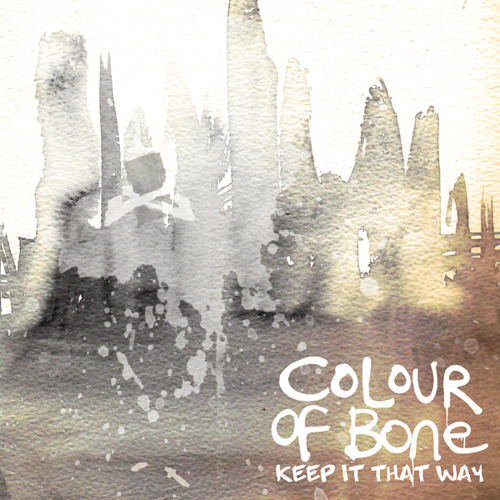 I can often be found bleating on about the beauty that you find in some forms of music, and if you had to sum this up then listening to the opening strains of 'Keep It That Way' by C
olour Of Bone
would be a successful way of doing so. As with last month's
'Itch'
, it was noted how exciting it is finding a band early on and seeing and hearing them develop, and now a year on from those initial demos we can safely say that Colour Of Bone are living up to every single expectation we had for them. This latest single is just the most recent in a line of near perfect tunes.
Rarely is an acoustic guitar and vocal combination as sweet as this. Of course there are other instruments which aid the song's brilliance, but these core characteristics are dealt with in a way that few manage. The added twinkles and misty, dreampop production simply give the track that extra sparkle that elevates it from bloody good to (insert superlative/swearword of your choice) good. Rather than starting strong and fading once those initial ideas run out, Colour Of Bone seem to be getting better each time.
'KEEP IT THAT WAY' by COLOUR OF BONE (OFFICIAL VIDEO)
from
COLOUR OF BONE
on
Vimeo
.
Colour Of Bone's
website
Buy the single
For more news, reviews and downloads follow The Sound Of Confusion on
Facebook
or
Twitter
contact@thesoundofconfusion.com