Aware Wolf - Top O' Da Hive
The city that never sleeps also never stops making music.
Aware Wolf
are a New York duo who have just put out their self-made debut EP as a free download on Bandcamp. It's a trio of top lo-fi indie-rock tunes and really you can't go wrong with any of them. But we're singling out 'Top O' Da Hive' for having an extra-specially catchy chorus.
Aware Wolf's
website
Stream or download the EP
Ladyhawk - No Can Do
And it was all going so well until some chick from New Zealand comes along and adds an 'e' to the end of your band name and goes on to achieve greater fame. Canadian alt-rock band
Ladyhawk
will forever be confused with Pip Brown's alias now, but let's hope it doesn't detract from their own very fine music. They use guitars more than synths so stylistically there's little similarity. Here's single 'No Can Do'.
Free download:
'No Can Do'
Ladyhawk's
website
Stream the album in full
Buy the album
Love and Radiation - Ganymede
You can't get out of bed without falling over a synth-pop duo at the moment. They're like plagues of locusts taking over the world. Which would be great if they were all as good as Chicago pair
Love and Radiation
, but they're not. The good thing for lovers of these sounds done properly is that the duo are giving away the dreamy and poptastic new single 'Ganymede' for free so we can bask in its dark charms.
Love and Radiation's
website
The Young Things - All Human Life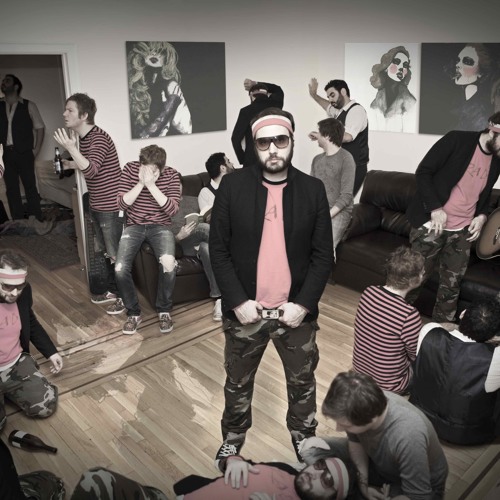 Yep, looks like we've got ourselves another indie-rock band from New York. This lot are called
The Young Things
and have been together just over a year. They're on a mission to create some garage/rock/indie/pop sounds, something that looks straightforward on paper but as you'll be aware there's a lot of awful bands out there doing that. The Young Things are one of the good ones, here's 'All Human Life'.
Free download:
'All Human Life'
The Young Things'
website
Stars In Coma - Come To Me
Following their excellent 'Midnight Puzzle' album, skewed Swedish indiepop masters
Stars In Coma
are releasing a new album called 'You, Me and a Nuance Of Arctic Air' on December 24th. The album compiles outtakes and new songs and will be preceded by three digital singles. The first of which is 'Come To Me', and if you hit the download button below it's all yours.
Stars In Coma's
website
Pre-order the album
For more news, reviews and downloads follow The Sound Of Confusion on
Facebook
or
Twitter
soundofconfusion@hotmail.co.uk