Single review by jay@thesoundofconfusion.co.uk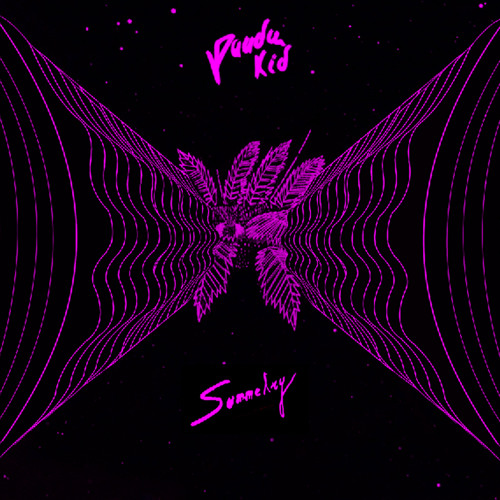 I was thinking of bed, the other half was snoring with some exotic, erotic take on avian/swine flu, but I wasn't quite ready just yet. It was a Saturday night after all, and the highlight was seeing how little facial movement Sharon Osbourne has now. So there I was fiddling and fumbling through my hard drive (I beg your pardon?! - Ed) and I found sat there, like a multifaceted gem of kooky delight,
Panda Kid
and their single 'Daltonic Eyes'. It became the perfect song upon which to end my evening.
It is unhurried in a languid way, as though walking is too much effort, so we will just make it along in the most comfortable way possible while holding hands with Mr. Soft. There is an earworm melody and a unique vocal that simply enhances the song's mesmeric quality. It is hinged on some wonderfully early psych-pop touchstones like The Kinks, Syd Barrett Floyd and Soft Machine, but all brushed down with a truly modern take on the altered pop, akin to the likes of Flaming Lips and dare I say Blur, or at least Albarn in his loosest moments. But breath a deep hit of 'Daltonic...' and you fall down the rabbit hole with happy, careless abandon. This won't soundtrack your hedonistic Saturday night (I wish), but it will fill your dreams with the most sublime and wonderful things. And I learned something new. Daltonic is the posh name for colour blindness. Panda Kid, thank you for you little box of delights.
Panda Kid's
website
Buy the single
Catch them live:
Nov 09 Brick Studio, Venice, Italy
For more news, reviews and downloads follow The Sound Of Confusion on
Facebook
or
Twitter
contact@thesoundofconfusion.com