EP review by kev@thesoundofconfusion.co.uk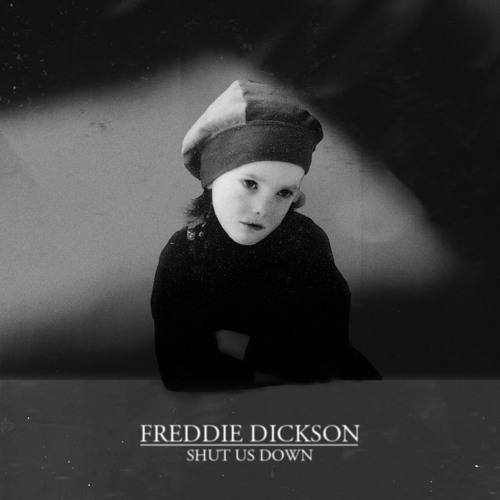 It's often said of new artists that they arrive so fully-formed that you'd think they were wizened old experts who've been on top of their game for many years. This is exactly how London musician
Freddie Dickson
comes across, indeed it was a surprise to learn that 'Shut Us Down' was his debut EP. You could call it a contradiction that someone so new sounds so experienced, you could call it a contradiction that such dark and gloomy songs are delivered in such a way as they at times soar, reaching far beyond the depths of the subject matter, you could call it a contradiction that such a minimal sounding record is actually so intricately made.
Well that's Freddie Dickson for you. The title-track has the feel of a funeral dirge at points, yet Dickson's voice has a clarity and a reach that lifts the song, especially when the angelic backing vocals join in. This is a beguiling track in more ways than one, not least the attention to detail. 'The End' is another forlorn song with a bassline that adds a strange depth to what it otherwise a very stark and desolate ode. Dickson's lyrical prowess should be noted too. Too much gloom can be overbearing, and although 'Red Eyes' talks about being in a
"dark place"
the quality of the arrangements combined with Dickson's voice mean this is somehow not an issue. Closing out with the haunting and emotive 'Got A Little Soul' you realise that 'Shut Us Down' has seen the ushering in of a man with no small amount of talent.
Freddie Dickson's
website
Stream the EP in full
Buy the EP
For more news, reviews and downloads follow The Sound Of Confusion on
Facebook
or
Twitter
contact@thesoundofconfusion.com