Article by KevW
Loads of great new tunes doing the rounds as usual. Check out some of our current favourites by streaming them via the handy playlist on the right of the page, or check out each one individually below with a bit more info.
Josefin Öhrn + The Liberation - Take Me Beyond
They call it "sky gazing", we'd call it ethereal krautrock, but either way it's quite beautiful. 'Take Me Beyond' is the first single from
Josefin Öhrn + The Liberation
's debut album 'Horse Dance' which is out on November 6th. It's easy to see why this Swedish group have had such a rapid rise, already having been nominated for a Grammy in their home country.
Josefin Öhrn + The Liberation's
website
Pre-order the album
Palace Winter - New Ghost
You may have caught
Palace Winter
's previous single 'Menton' on our
playlist for September
, well, now their EP 'Medication' is available to download, with a physical release in a couple of weeks, and 'New Ghost' is further proof that the Danish/Aussie due have a knack for crafting soaring indie-psych tracks with a dreamlike quality.
Palace Winter's
website
Buy the EP
The Mantles - Doorframe
Fans of jangly indie will likely be aware that US group
The Mantles
recently released their new album 'All Odds End', the follow-up to 2013's ace
'Long Enough To Leave'
. Even more recently the quintet dropped a new video for summery LP cut 'Doorframe' which takes '60s influences and blends them with '80s guitar-pop to great effect.
The Mantles'
website
Buy the album
PALM HONEY - Bewitched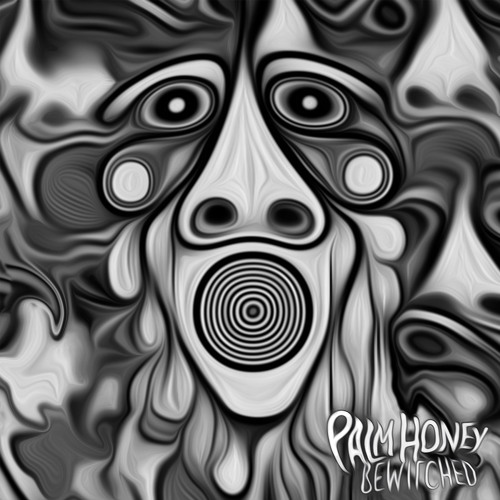 Also helping to stave-off those winter blues are Reading quartet
PALM HONEY
who have just released the looping, sunkissed psychedelia of new single 'Bewitched'. Changing from a '60s vibe to something a little heavier, and then adding a spacious break towards the end, this is the kind of song you can just float away to.
PALM HONEY's
website
Buy the single
Faces On TV - Love/Dead
Belgian band
Faces On TV
sound remarkably accomplished considering 'Love/Dead' is only their second single, but then frontman Jasper Maekelberg has done studio work for some big names, including Sam Sparro, so maybe this fabulous kind of cinematic alt-pop/indie should come as no surprise. A debut EP is planned for early next year.
Faces On TV's
website
Buy the single
The Orielles - Joey Says We Got It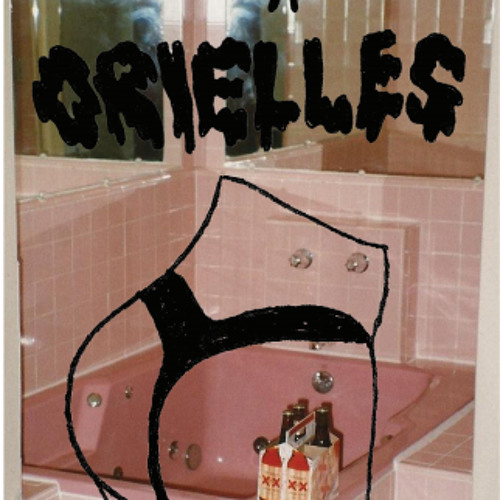 They may be from the north-west of England, but the mixture of surf and fuzzy garage-rock could trick you into thinking
The Orielles
were a US group. The excellently catchy 'Joey Says We Got It' was originally released for Cassette Store Day but is also available on a quality compilation album featuring the likes of Get Inuit and Helen Love.
The Orielles'
website
Buy the single
Club 8 - Skin
We've been following Swedish indiepop veterans
Club 8
for years, and they never disappoint. They also don't repeat the same trick over and over again which ensures they always sound fresh and current. Latest offering, 'Skin', is a dark electro-pop number that bridges the boundaries between the current coldwave scene and more conventional electronic music.
Club 8's
website
Buy the single
White Room - You'll See
Still in their teens, Brighton quintet
White Room
are already impressing. Their debut EP 'Fizzy Liquid' was released recently and lead track 'You'll See' is confident and difficult to ignore. Starting with a garage riff, the tune soon develops into a blues-rock powerhouse with a strong vocal and some neat guitar work.
White Room's
website
Buy the EP
Tuff Love - Duke
Glasgow duo
Tuff Love
may describe their sound as "apologetic pop music", but if this taster of new EP 'Dregs' is anything to go by, they've got nothing to be sorry about. Release on November 6th, 'Duke' takes classic indiepop and beefs up the music a touch while retaining some nice harmonies and a melody that recalls the likes of The Primitives.
Tuff Love's
website
Buy the EP
Winter - Someone Like You
Earlier this year, Los Angeles group
Winter
released their album 'Supreme Blue Dream', and the new single to be taken from the record is 'Someone Like You'. Taking psychedelic electronica and blending it into their dreampop/shoegaze influenced music makes for an unusual listen, but unusual for all the right reasons.
Winter's
website
Buy the album
Déjà Vega - Pentagrams
Set for release at the end of this week is the debut single from Manchester's Déjà Vega. The double A-side of 'Pentagrams' and 'Skeletons In The Florist' is a rock solid introduction, with the former being a hammering psych-rock track that's designed to break speakers and burst ear drums. There's a lot of psych around right now, but not all is as potent as this.
Déjà Vega's
website
Pre-order the single
Dead Leaf Echo - Sunlessoul (Dub)
Dead Leaf Echo's
current single
'Lemonheart'
may be sold out on 7", but it's still available to download and the band are promoting the equally good B-side 'Sunlesssoul (Dub)' to coincide with live dates. This woozy number is otherworldly and magical, a bit like being in that cosy state between sleep and awake. Lovely.
Dead Leaf Echo's
website
Buy the single
The Sound Of Confusion on
Twitter
and
Facebook