Single review by kev@thesoundofconfusion.co.uk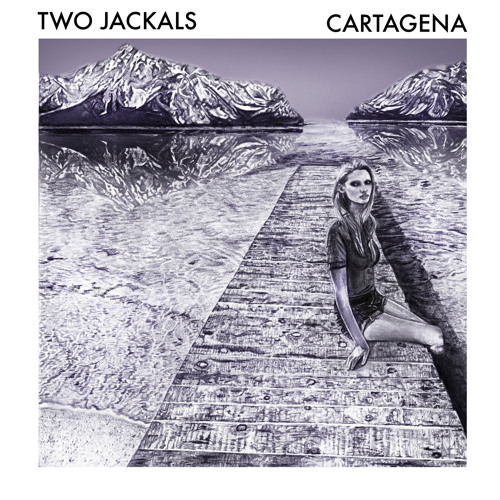 It was something of a surprise to learn that
Two Jackals
are a band with an average age of seventeen or eighteen, but then we say that every time we hear teenagers making music that sounds beyond their years, so it should really be no surprise at all. Coming from Brighton's vibrant music scene, this band have managed to get UNKLE to produce this debut single for them, and that alone is surely a mark of the high regard in which they're already held and also of the potential that they must show in their music in general. There are a further two demos streaming on their
SoundCloud page
should you wish to investigate further.
'Cartagena' could loosely be described as an alt-rock song, and it will most probably appeal to fans of bands such as The National, but also to more innovative British bands like Wild Beasts. You expect debut singles to be something of a statement of intent, a song that instantly hits you and announces an arrival. 'Cartagena' doesn't do this in the conventional way; it's more atmospheric, mid-paced and contains a broken drum beat and gloomy vocals, but these only serve to enhance the slow-burning effect that they've created. So this
is
quite a statement after all, just not in the way you'd expect, and that alone is enough to pique our interest.
Two Jackals'
website
Buy the single
For more new, reviews and downloads follow The Sound Of Confusion on
Facebook
or
Twitter
contact@thesoundofconfusion.com