Album review by kev@thesoundofconfusion.co.uk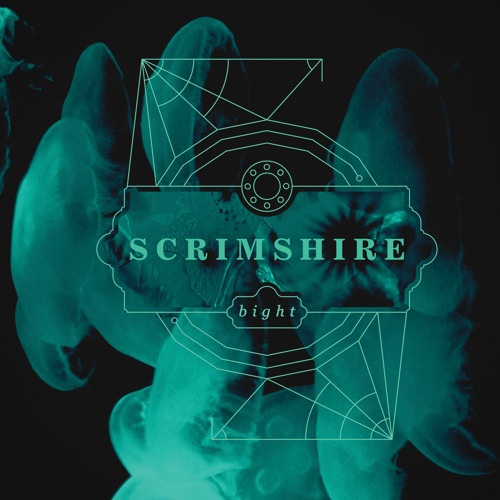 Adam
Scrimshire
sounds as though he was a prodigious talent. He began making music aged fourteen on an Amiga 500, Yamaha Tone Generator and 8-Bit Sampler. Many people have been using antiquated equipment such as these to make music recently, but they have much more high-tech computer programs and studios to filter these sounds through. For Scrimshire this was back in the early 1990s, so he was doing this before some of today's retro electronic proponents were born. A couple of decades on and he no longer uses these primitive means as he no longer needs to: technology has moved on and the man has moved with it, so there's nothing old fashioned about 'Bight'.
This third album follows, 'The Hollow', and if we examine some of the press quotes plucked out for that record we find Gilles Peterson calling it "a contender for album of the year" and Soundcrash saying it's "the best album I've heard in the last ten years". We're beginning to wonder what we missed out on, so maybe 'Bight' will provide answers. Scrimshire describes it as exemplifying progressions he's made as a singer, writer and producer, so we can expect something good. There's without question a lot of thought, effort and talent gone into this record; it's complex, it's fresh, it's modern and it's reasonably diverse; a mixture of electro-pop, trip-hop, soul, pop and more. Scrimshire seems prepared to try anything, just as long as it sounds good. From the chillout of 'Kindle A Fire' to the dubby and string-laden 'Drift Part 2', he toys with whatever fits.
Take a song like 'Blister'. You can hear reggae, rock, ska, soul and funk, all converging to make one of the album's best cuts, even if the quiet part sounds a bit like The Police. 'Tenth Tone', which follows it, begins like a piece of psychedelic baggy before introducing slick soul vocals, but it's still a good and original track. The standout 'Drift Part 1' is relaxed psychedelia that recalls Pink Floyd. There's folktronica providing an influence to songs like 'Corporeal' and 'Beached'; 'Emperor,' with its female vocals and more commercial sound, could provide a crossover hit. Often though, the songs pass by pleasantly but without incident. 'Bight' is incredibly well made and highly accomplished, but that may be its downfall. The Mercury judges will love it; it could easily be described as "coffee table music". The album is maybe too clean and so well made that it loses some character along the way. A decent album? Definitely. An album of the year contender? Probably not.
Scrimshire's
website
Stream or buy the album
Catch him live:
Jun 06 The Old Queen's Head, London, UK
Jul 18 The Garden Tisno, Tisno, Croatia
Jul 21 The Garden Tisno, Tisno, Croatia
Sep 07 Dalston Roof Park, London, UK
For more news, reviews and downloads follow The Sound Of Confusion on
Facebook
or
Twitter
contact@thesoundofconfusion.co.uk